Rower Sinead Jennings and badminton star Chloe Magee are among the first 14 athletes who have been formally selected to represent Team Ireland at the Rio 2016 Olympic Games.
Jennings (39) has qualified for her first Olympics and she will compete in the Lightweight Women's Double Scull along with Claire Lambe.
It hasn't been a completely straight-forward year for 27-year-old Magee, but she is now guaranteed of a place in her third Olympic Games.
OCI President and International Olympic Committee Executive Board Member Pat Hickey said he is confident that both women and Team Ireland are ready to perform in Brazil.
"On behalf of all of us at the Olympic Council of Ireland, I am delighted to welcome the first 14 members of Team Ireland for the Rio 2016 Olympic Games. Supporting Olympians is the most important thing we do and we look forward to completing the full team over the coming weeks. We are confident these athletes are ready to perform in Rio on the world stage. Congratulations to the coaches and performance support staff who are supporting the athletes to achieve their Olympic goals in Rio. All the selections have been achieved from qualifying events or world rankings. Each week in the build up to the Rio 2016 Olympic Games in the summer there will be official Team Ireland announcements. Eventually we expect in the region of 13 to 14 sports to feature Team Ireland members, with approximately 85 athletes."
Posted: 4:01 pm May 20, 2016
The finals take place tomorrow from 10am tomorrow in the National Indoor Arena, Blanchardstown.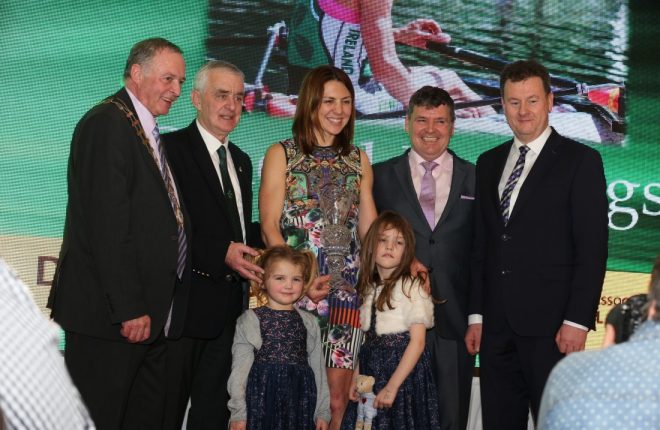 Olympic Rower Sinead Jennings was tonight named Overall Donegal Sports Star of the Year for 2016 in the Mount...
Today, Friday, Sinéad Jennings celebrates her fortieth birthday but most of the spotlight this week has been on her...