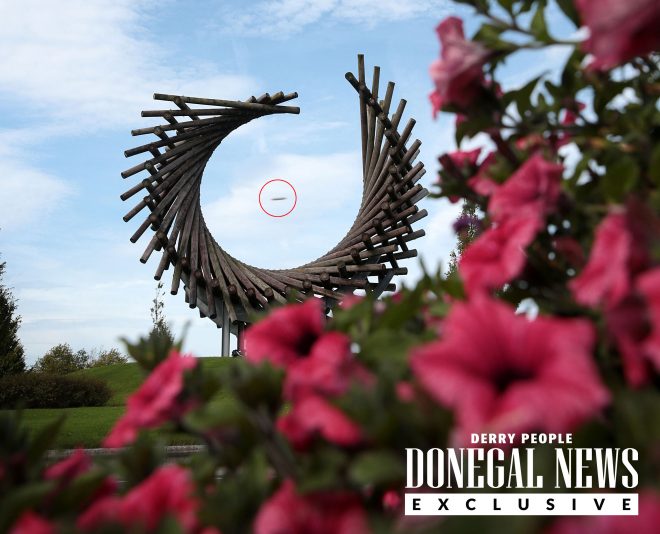 There has been another sighting of a UFO in Letterkenny, less than two hours after a similar object was spotted flying close to St Eunan's Cathedral.
With rumblings that Luke Skywalker has taken up residence in Donegal a few 'UFO' pictures has emerged in and around Letterkenny – the latest being at the Pole Star Roundabouot.
As the cast and crew of Star Wars Episode VIII arrive in Donegal for filming this weekend, parts of the county have been temporarily declared no-fly zones to facilitate shooting.
Locals and tourists alike are keeping a very close eye on the proceedings and, who knows, maybe the force is indeed with us!
Posted: 4:45 pm May 13, 2016