THE UNDER 13 Schoolboys Inter League Cup has been residing in Donegal for the last year, and Gerry Crossan and his team are hoping that it will stay put for another 12 months.
Last year, Kevin McHugh's team defeated Waterford to clinch the title, and this year's crop of promising youngsters are in with a great chance of retaining the title.
Crossan's side travel to Cahir Park, Co. Tipperary on Saturday to face the DDSL (Dublin & District Schoolboys League) at 1pm, and the manager says his squad are eagerly awaiting the decider.
"It's a big game, and it's the biggest game that these lads will have played in," said Crossan.
"The fact that we are taking on a Dublin team with the biggest Schoolboys league in Europe probably elevates the thing for us.
"It's exciting and it's daunting and we know it will be a tough match. We're up against the top dogs in the country, but if you're going to face them why not in the final?"
The DDSL is revered throughout the country for its high standard, and while Crossan acknowledges that teams from the capital are formidable, he does not believe they are invincible.
"We were up in Dublin earlier this year, and we played five games.
"We came up against teams like Crumlin United, Lourdes, and Joey's (St Joseph's Boys).
"Are those teams good? Yes. Are they untouchable? Certainly not.
"The DDSL are a good team and we will have to raise it to a certain level to try and bridge the gap this week."
Crossan has been trying to source information on his opponents in the lead-up to the final, and the reports he has gathered don't inspire too much confidence.
"They destroyed Cork in the semi-final. They won 4-2 but they were 4-0 up at half-time.
"I have spoken to the Cork manager Niall O'Regan and he said they were on another level to what they faced this year.
"He reckoned the DDSL's second string would probably beat Cork.
"This is coming from a man that played for Cork City, so you do have to sit up and listen.
"We'll have to be at the top of our game this weekend if we are to beat them."
One area in which Crossan feels his team might have an edge is in their familiarity with each other.
The Donegal manager has organised plenty of friendly matches to try and blend his team together, and just last weekend, they took on Oxford (Derry) and the Donegal Schoolboys Under 15 team.
"Patrick Quirke from Limerick says we are by far the best prepared team he has ever come across.
"Most teams will play between 12 or 14 games in a year – Saturday's match will be our 33rd.
"All going the way I think it will go, by the final day of the Galway Cup, which will signify the end of our season.
"We've been to Dublin, Belfast, Galway, Cork, Sligo and Mayo playing games, so the squad all know each other very well."
Donegal were fancied to overcome the Athlone Schoolboys League in the semi-final, but it proved to be a tricky assignment.
Crossan's side survived a few nervous moments, before Blake McGarvey scored a late winner.
"It was hard work. Their squad was made up of four clubs and they played like a club team in the context of their solidness in defence.
"They were a good team and they shaded the first half and hit the woodwork.
"In the second half, we completely dominated and I would say we had about 80% possession, but we still didn't score.
"In the end we had a little bit of luck. They were given what I thought was a harsh penalty, and they missed it, and we went down the field and stuck the ball in their net to win."
Crossan says the DDSL will be favourites on Saturday, but he has been filling his team with underdog stories to inspire belief.
With such a young squad, the Swilly Rovers coach is understandably concerned that his team may be overcome with nerves, but he hopes they can deliver on the day.
"Without a doubt. I'm always using examples like Diego Simeone at Athletico Madrid, or Jim McGuinness with Donegal, or Leicester City. Anyone can beat anyone on any given day.
"We beat the All-Ireland champions Mayo, and we outplayed Linfield, and beat Cork.
"We know that we have nothing to fear. It's just up to how the lads perform on the day and I would put money on them delivering a performance this week.
"My main worry is how nerves will affect them. A lot of them come from rural areas, and are modest and shy, but when you go out on to the pitch, you need to have a strong personality.
"If we play to our potential I think we can win."
Donegal Schoolboys Under 13 squad: Conor McDaid (Drumkeen United) (Captain), Shane Black (Milford United), Joshua Bradley (Kilmacrennan Celtic), Kyle Burns (Swilly Rovers), Fionnan Coyle (Gweedore United), Leon Doherty (Letterkenny Rovers), Tyler Durning (Swilly Rovers), Daniel Gildea (Fintown Harps), Joel Gorman (Letterkenny Rovers), Adam Murphy (Bonagee United), Jamie Murray (Cappry Rovers), Josh McCullagh (Bonagee United), Darragh McFadden (Swilly Rovers), Blake McGarvey (Glenea United), Patrick McGarvey (Kilmacrennan Celtic), Ultan O'Grady (Donegal Town), Rory Pyper (Swilly Rovers), Nathan Plumb (Letterkenny Rovers), Caomhan Wheeler (Lagan Harps), Adam Yisau (Letterkenny Rovers), Ryan Coyle (Drumkeen United), Ciaran Gallagher (Bonagee United), Cian McEntee (Gweedore Celtic).
Matchday sponsor: Pat the Cope Gallagher.
Posted: 6:00 pm May 20, 2016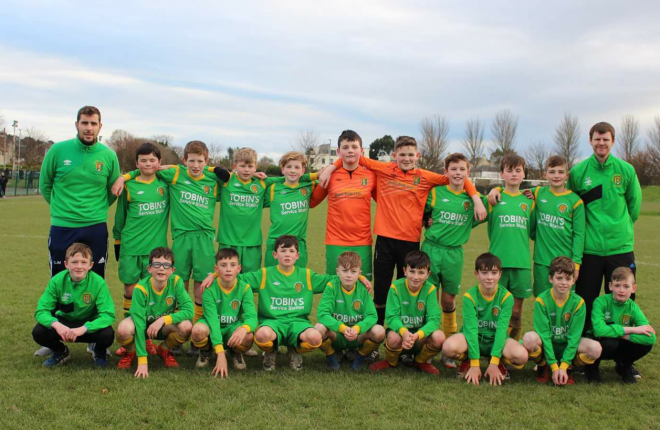 Exciting weekend ahead for Connor Meakin's young charges.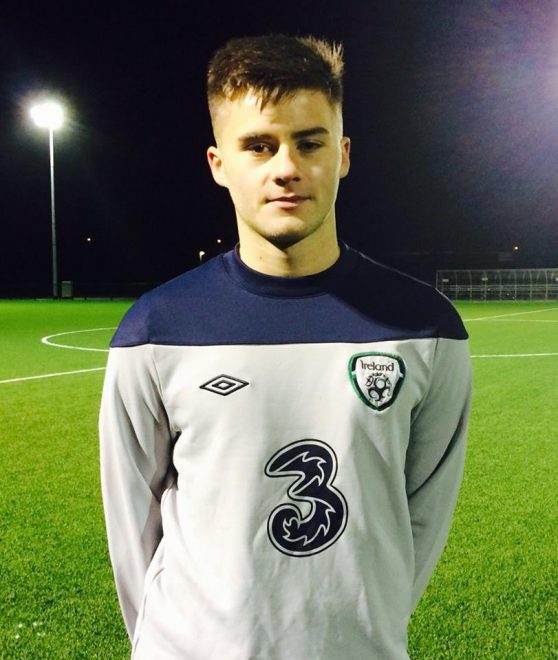 Shane, who celebrates his nineteenth birthday next week, will now train hard to earn his chance at the Yorkshire...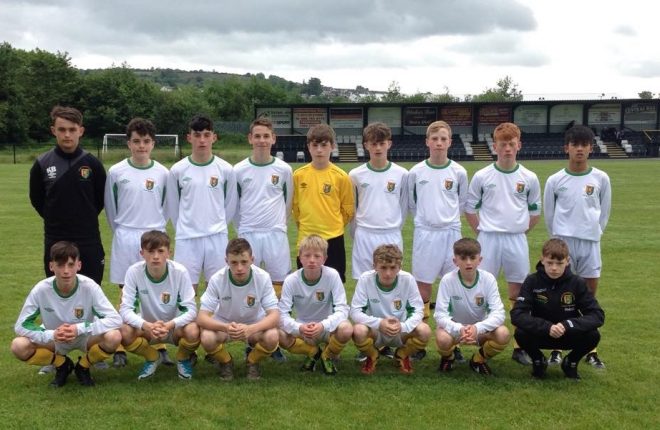 Gerry Crossan's team heading for Limerick