The  courageous Kerrykeel man who risked his own life to help save a baby from drowning was bestowed with a bravery award at the Spirit of Northern Ireland Awards.
Davitt Walsh, along with his girlfriend, Stephanie Knox, were honoured at the star-studded ceremony for their heroic actions on the evening of Sunday, March 20, when five members of the one family from Derry tragically drown when their car entered the water from Buncrana slipway.
Sean McGrotty, his two young sons, Mark and Evan, their grandmother, Ruth Daniels and her teenage daughter, Jodie-Lee Daniels all died in the tragedy.
Despite Davitt's desperate attempts to save the family, the sole survivor of the tragedy was four-month old baby, Rioghnach-Ann, who was rescued from the sinking Audi Q7 car by the Donegal man when he swam into the River Swilly to come to the aid of the family. He and his partner just happened to be at the pier that evening.
There was high praise for Stephanie too, who played a crucial role once baby Rioghnach-Ann was rescued by removing her wet clothes and keeping her warm until emergency services arrived.
Little Rioghnach-Ann's mum, Louise James, hailed Davitt a hero in the wake of the tragedy.
Posted: 5:38 pm May 30, 2016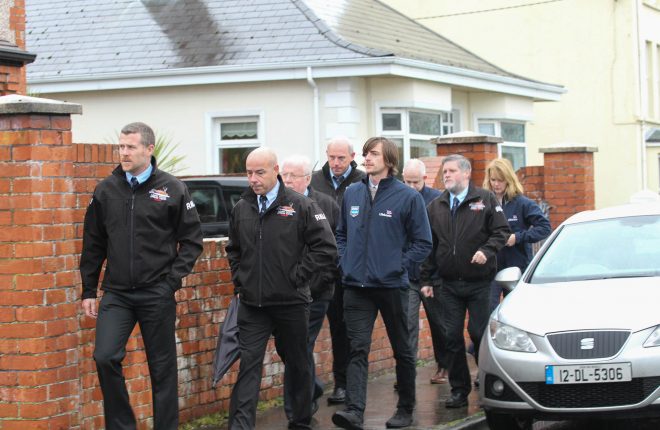 The inquest has heard from Davitt Walsh, who swam out to the sinking car in a desperate attempt to...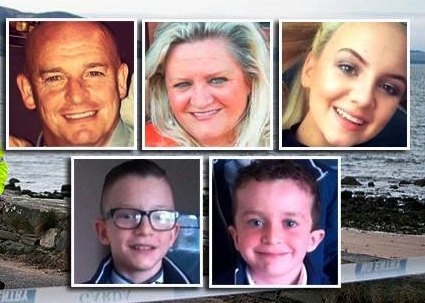 The family who lost their lives in the Buncrana pier tragedy last year could not open the doors...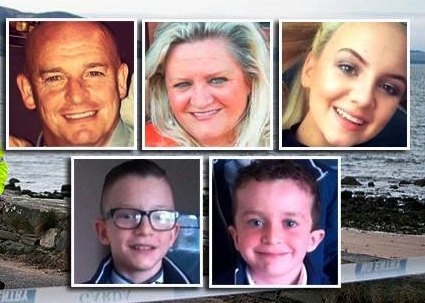 Lough Swilly RNLI Operations Manager, John McCarter, said crew members will "never forget" those who lost their lives.