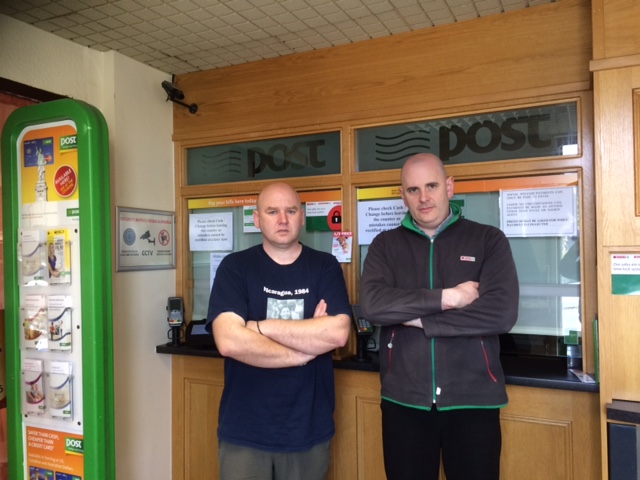 ANGER has been expressed at confirmation the post office sorting office in Derrybeg is to close.
Last week, postmaster Josie Molly was officially notified that the closure will take place and has been notified of the date that is to happen.
Independent Cllr Micheál Cholm MacGiolla Easbuig has said the decision has dealt a major blow to the local area.
"This shows the government's commitment to rural Ireland is just a ploy by Fine Gael to con people into thinking that they have rural Ireland at heart. During the recent election they were taken a back by the feeling of betrayal all across rural areas and we now see that their new found concern is baseless.
"If they were serious about addressing the issues that rural post offices and communities face decisions like this would be put on hold at least until the Post Office Working Group set up by the Minister for Communications produced its final report and recommendations," said Cllr MacGiolla Easbuig.
"The loss of the sorting office in Derrybeg will impact on the local service provided by the an Post. Many times businesses in the area and members of the community would have been able to call in early to pick up a parcel that they were waiting on and it was this type of local and personal service that made the post office an important part of the community and I believe that an Post will lose that respect of the people with the consolidation of services like this."
The councillor maintained this is "part of a process where an Post are preparing to privatise the mail service across the country where your local post office will not be part of the mail delivery at all".
He concluded: "Myself and Independent TD, Thomas Pringle have been highlighting the threat of privatisation across all our services and will continue to fight to keep vital services in public ownership but we need our communities to make this a priority too."
Posted: 11:25 am May 3, 2016