SIRO, the ESB-Vodafone joint venture which is delivering Ireland's first 100% fibre-optic broadband network to 50 towns nationwide, has today announced construction is underway on its network in Letterkenny.
Services will begin to become available as early as the middle of next month.
 
SIRO's plans were presented at an event in Letterkenny Public Services Centre, in association with Letterkenny Chamber of Commerce.
The event was officially opened by Minister of State at the Department of Communications, Energy and Natural Resources Joe McHugh TD.
SIRO claims its 'key differentiator' is that it is a 100% fibre-optic internet connection, making it different and better than any other broadband infrastructure in Ireland, with no copper connection at any point in the network.
This will mean that consumers, businesses, community groups and service providers such as hospitals and schools will be able to avail of a one GigaBit internet connection.
It will transform the internet experience of SMEs, remote workers and consumers in Letterkenny. A high definition film (4GB) takes one hour to download with a 10mbps connection – with SIRO it will take 30 seconds.
 
Officially launching the event, Minister of State Joe McHugh TD said, "I welcome the announcement by SIRO today of its construction of a 100% fibre broadband network in Letterkenny. This service will be a huge boost to the area, both economically and socially.
"It will make the town very attractive for inward investment; SMEs will be able to compete, nationally and internationally and it will be extremely beneficial in terms of education and remote working. This, coupled with the National Broadband Plan which will address rural areas in the county, will be a real differentiator for Letterkenny and will transform the digital landscape in Donegal."
 
Councillor Ciaran Brogan, Cathaoirleach of Donegal County Council said, "I am delighted that work is underway on SIRO's rollout in Letterkenny and that services will soon be available in the town. This will be a game-changer for Letterkenny and for Donegal in general, in terms of attracting investment and supporting entrepreneurship."
 
Mr John Bowe, President of Letterkenny Chamber, said broadband speed and availability is always an issue and talking point in the town.
"Businesses of all types need resilient, affordable connectivity to operate on a daily basis. This fibre to building network will offer even more opportunities to the Letterkenny business community.
"SIRO also gives options to home based businesses and those employees who may like to take advantage of home working. We are pleased that Letterkenny has been included in this initial roll out and we hope to see many more of our neighbouring towns included in the near future."
 
To register for updates about SIRO, see here: www.siro.ie.
What will SIRO mean to the people of Letterkenny? See their reaction here: www.youtube.com/watch?v=vx8P6sbS_u4
Posted: 2:39 pm April 15, 2016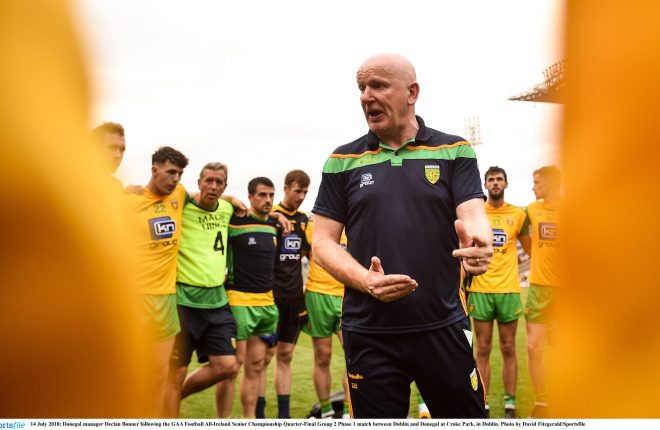 Donegal face Roscommon in Dr Hyde Park on Saturday at 5pm.