THE College of Anaesthetists of Ireland conferred an Honorary Fellowship of the College on Nobel Prize winner Professor William Campbell in his home town of Andover, Boston on Saturday last.
Prof Campbell retains strong links with his home town of Ramelton and it was fitting that his citation was delivered by Dr Kevin Bailey, Consultant Anaesthetist, Letterkenny University Hospital.
A native of Kildare, Dr Bailey now calls Ramelton home. A council member of the College of Anaesthetists of Ireland, he travelled to the US with his colleague Dr Kevin Carson, the President of CAI, who conferred an Honorary Fellowship of the College on Prof Campbell who, in December 2015, was awarded the Nobel Prize in Physiology/Medicine.
"I'm an honorary Donegal man and it was indeed a great honour for me to be invited to read the citation for Professor William Campbell, a scientist of great distinction, a Donegal man and a Nobel Prize winner," Dr Bailey said.
Prof Campbell along with Prof Satoshi Omura shared half of the 2015 Nobel Prize for their research on therapies against infections caused by roundworm parasites.
Born in Derry in 1930, Professor Campbell grew up in Ramelton. He studied Zoology in Trinity College Dublin, graduating in 1952 with first class honours degree. He then attended Wisconsin-Madison earning his PhD in 1957. He has lived in the United States since then.
During the ceremony, at which members of Prof Campbell's family also attended, Dr Bailey noted that when he was awarded the Nobel Prize the news was announced and published everywhere from the Donegal News, Irish Times, University Times, BBC News, Huffington News and NBC.
"The list of publications is far too many to mention. However, it does indicate the impact that Prof Campbell's research has had on society and mankind. When awarding the prize to Prof Campbell and his colleagues, the Nobel committee stated that 'The work had changed the lives of hundreds of millions of people affected by these diseases'," Dr Bailey said.
CAI President, Dr Kevin Carson said it was a "really special day" as the College of Anaesthetists of Ireland recognises the outstanding contribution that Prof Campbell and his work have made to mankind in the field of parasitic disease.
"Today we celebrate the success of a man whose roots are embedded like our own in Irish soil, but whose education, study and research have made him a champion across continents, saving and enhancing countless lives across the globe in lands many can only dream about," Dr Carson said.
Prof Campbell extended his thanks and gratitude to Dr Carson and the College for this wonderful honour and stated that it is one he will "cherish for the rest of his life".
He also said that it was very special that he receive such an honour in Boston, the home of the first ever Anaesthesia performed by William T.G. Norton on 30th September 1846. Prof Campbell was last in Ireland in 2012, when he was awarded an honorary Doctor in Science (Sc.D) by Trinity College Dublin.
Posted: 6:07 pm April 15, 2016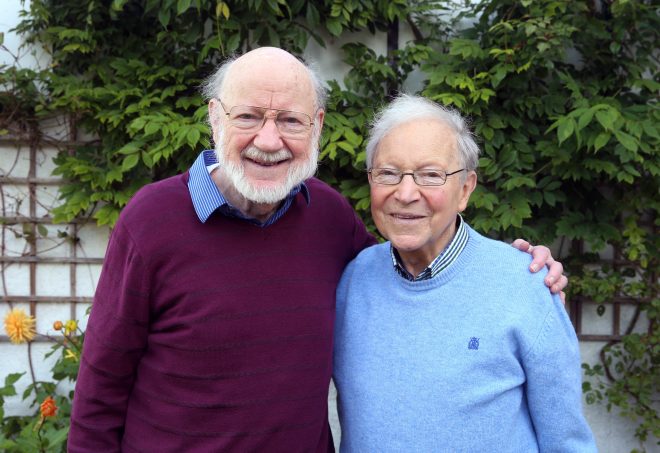 Winning the accolade has, he admitted, changed his life dramatically but he's enjoying some rare 'down time' with his...