TODAY'S Mail on Sunday's Irish edition has issued an apology over a fake interview with a woman who lost five members of her family in the Buncrana pier tragedy a fortnight ago.
Louise James, whose partner, two young sons, mother and sister died in the accident, had complained to the paper that she never consented to an interview with the paper.
Her family perished when the Audi jeep they were in slipped along the pier and went into Lough Swilly two Sundays ago.
Last weekend the Irish Mail on Sunday's Alison O'Reilly claimed it had secured an exclusive interview with James just days after she buried all five loved ones after a joint religious service in their native Derry.
But in an article on page two of today's Irish edition, the Mail on Sunday says: "Last Sunday we published an article quoting from Louise James, who had lost her partner, mother, sister and two sons in the Buncrana tragedy. We wish to make it clear that Louise understood that she was speaking to our reporter in a purely private capacity and had not consented to being interviewed. She did not wish to give interviews to any media outlets. We are happy to make this clear and apologise to Louise and her family for the upset caused."
In the wake of the tragedy, James and her family had asked for privacy.
She was at a hen party in Liverpool when partner Sean, sons Mark, 12, and Evan, eight, her 59-year-old mother, Ruth Daniels, and her teenage sister, Jodie Lee Daniels, drowned when their Audi Q7 slipped into the pier at Buncrana.
Gardai are investigating claims that the driver lost control of the vehicle after it slipped on a thick build-up of algae towards the end of the pier.
There was only one survivor from the accident – James's infant daughter Rionaghac-Ann who was rescued from Lough Swilly by Davitt Walsh, now hailed a national hero for saving the baby.
Posted: 2:53 pm April 3, 2016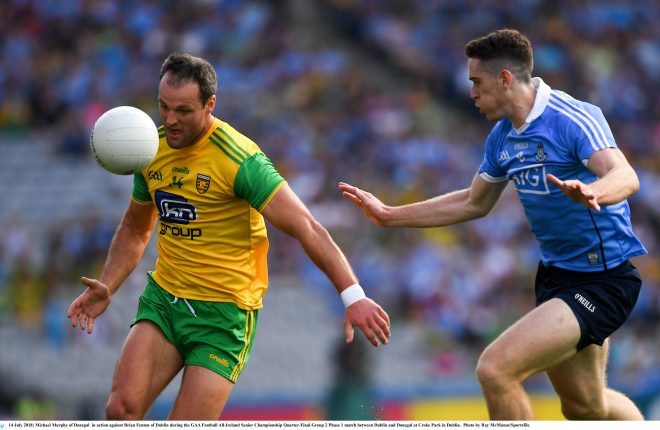 Dublin too strong in Croker.