THE child, whose tiny footprints have been preserved in concrete on the doorstep to Fanad Lighthouse, will celebrate her twenty-first birthday in May.
Fiona Coyle, a second year Science student at Sligo IT, is the daughter of Donal Coyle, the last lighthouse keeper in the famous landmark which is 199 years old.
Fiona lived at the lighthouse with her parents Freda and Donal and her five brothers Paul, twins Seamus and Brian, Shaun and Ciaran.
"Fiona was fourteen months old or so and had just about started to walk when she was asked to stand in a corner one day and keep out of the way of the workers," her aunt Marie McHugh recalled earlier this week.
"When the contractor realised that she had stood in wet cement he said that he was going to leave it there for ever more amen," she added.
"It's hard to believe that that was almost twenty years ago. The kids were all born there but they've probably been out of the lighthouse for fifteen years or so now," she said.
Fanad Lighthouse is back in the news after a local community group, Forbairt Fhánada Teoranta, took over the building from the Commission of Irish Lights earlier this month.
Since then, scores have taken the opportunity to get a guided tour of the building and to climb to the top of the beautiful lamp tower.
Posted: 5:00 pm April 20, 2016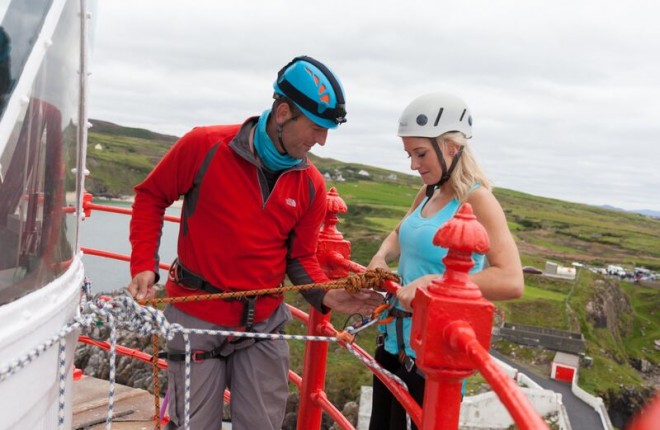 LAST Wednesday, the 12th of August I climbed a narrow, steep, windy staircase.
DONEGAL News columnist Nikki Bradley this week became the first woman ever to successfully abseil off the iconic Fanad...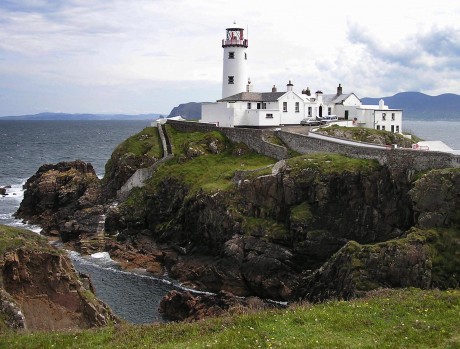 THE imminent launch of 'The Great Lighthouses of Ireland Trail' will benefit developments currently underway in Fanad a recent...