TELECOMS provider Eir has apologised to an elderly woman who lives alone on Arranmore after it disconnected her telephone line, rendering her personal panic alarm useless.
The woman, who does not wish to be named, has a number of medical conditions and lives on the island where an 84-year-old man was attacked in his own home last month.
Eir (formerly Eicrom) cut off her service on St Patrick's Day over a disputed €116 bill, just two weeks after her neighbour was robbed.
The woman's daughter, who lives in the UK and also wishes to remain anonymous, contacted the Donegal News in frustration after getting no satisfaction from the company which also ignored her solicitor's letter.
"My mum has a number of medical conditions – including a heart condition," she said.
"She has a personal alarm which she wears on her wrist but, at the moment she is unable to use it because of her telephone having been disconnected. I am so afraid she has a fall or takes ill and is unable to call out for help."
Following an inquiry by this newspaper, a spokesman for Eir said it is currently working to resolve the issue.
"Eir would like to apologise for any inconvenience and we are working to resolve the matter as soon as possible."
For full report, see today's (Monday) Donegal News or subscribe to our digital edition.
Posted: 7:55 am April 4, 2016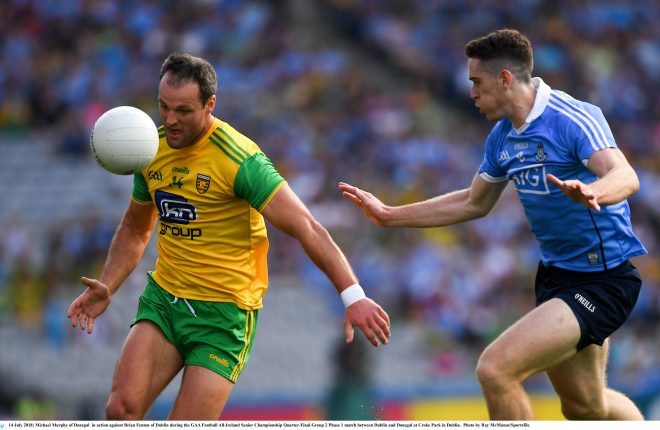 Dublin too strong in Croker.