THE Cathaoirleach of Donegal County Council Cllr. Ciaran Brogan had the honour of welcoming the Boston Boxing Academy Team at a reception in the Letterkenny Public Service Centre on Friday last when they visited Donegal.
The Boston Boxing Academy Team was in Donegal taking part in a special tournament on the Thursday night previous in the Clanree hosted by the County Donegal Boxing Board.
Cllr. Ciaran Brogan welcomed the team to Donegal. "It is a great privilege and pleasure to welcome the Boston Boxing Academy Team. Their visit further strengthens and reinforces the huge connections between Donegal and Boston. This visit adds to the good relations that Donegal has with Boston. In this year of remembrance, 100 years since 1916, it is fitting to acknowledge all the many Irish who left Ireland to go to Boston."
Cllr Ciaran Brogan paid tribute to Mark Porter, who originally from Inishowen and now living in Boston, for his work with the Boston Boxing Academy and his success in bringing this tournament to Donegal.
Cllr Ciaran Brogan also praised the work of County Donegal Boxing Board President, Peter O'Donnell.
The Donegal County Boxing Board now has 17 clubs affiliated for 2015-2016, reaching from Bundoran to Inishowen, with currently around 400 boxers.
The Mayor of Letterkenny Municipal District, Cllr Gerry McMonagle, expressed his delight that a team of boxers from the Boston Academy Team were in Donegal while Garry Martin, Director of Services, reiterated the special links Donegal has with Boston.
Mark Porter form the Boston Boxing Academy thanked Donegal County Council and the County Donegal Boxing Board in making this visit possible.
"I wish to thank everyone who helped in making our visit such a success, it has been a phenomenal experience, we all very proud to be here in Donegal and this visit has laid the ground for those coming after. We hope to welcome a Donegal team in the New Year to Boston."
Posted: 11:31 am April 28, 2016
A superb second half showing helped Donegal see off Tyrone in the Ulster Under 21 Championship quarter-final replay in...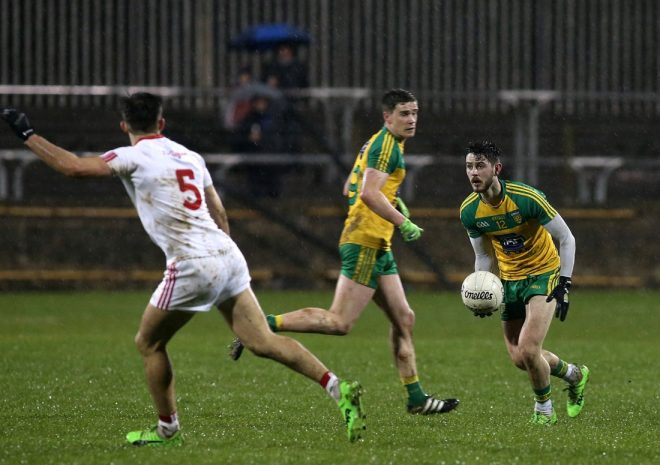 Performance put Donegal alongside Tyrone and Dublin at the top of the Division One standings.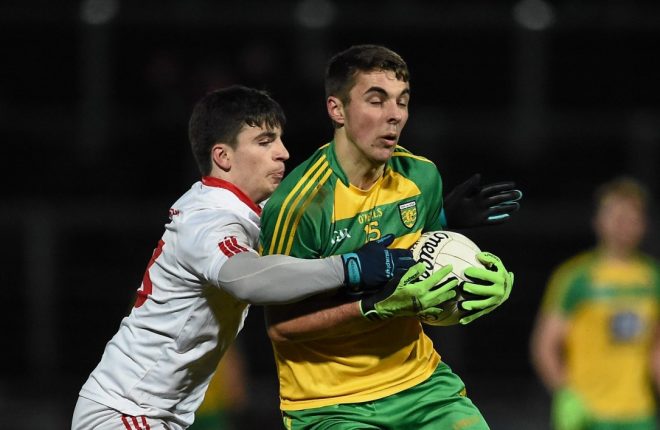 THE latest instalment in the stormy rivalry between Donegal and Tyrone's underage teams will take place tonight in Healy...