Last Sunday's defeat to Kerry put an end to Donegal's 100% start to the league, but Rory Gallagher is not worried that it might be the start of a downturn in results.
He feels his men are in a good place and are determined to put in a good showing at O'Donnell Park this Sunday when the face Roscommon.
"We feel we still have good momentum from the start we have made," said the Fermanagh native.
"Look, you have seven games against the top teams in the country, and they're not all going to go your way.
"We'd be looking to get another quality performance on Sunday, and in front of our home crowd, we feel there is an onus on us to do well.
"We had a good session on Tuesday and we'll be hoping for another good one on Thursday to get us right for the weekend."

FOR FULL PREVIEW OF SUNDAY'S MATCH, DON'T MISS TODAY'S DONEGAL NEWS
Posted: 1:30 pm March 11, 2016
A €1.2million historic, country house in Donegal is believed to have been destroyed in an overnight blaze.  Donaghmore House,...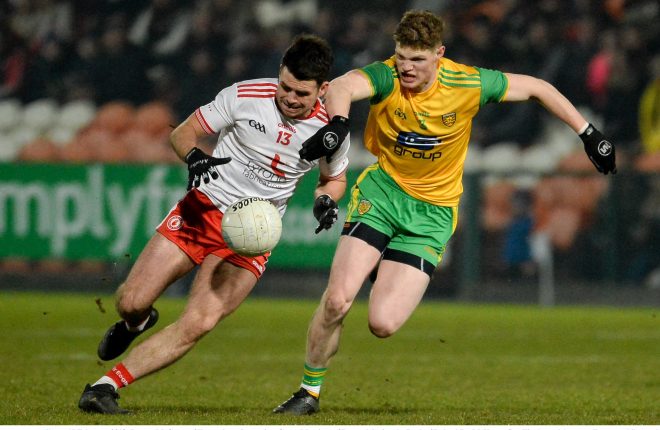 Good showing from Declan Bonner's team.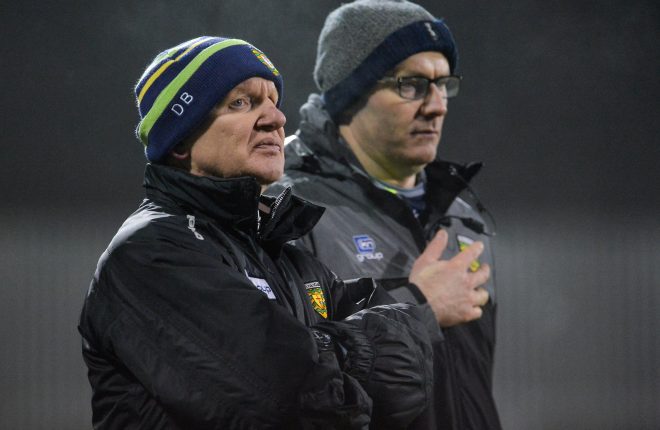 DECLAN BONNER will look to collect the first piece of silverware from his second tenure in charge of Donegal.