PEARSE Doherty has admitted Sinn Féin may have mismanaged its General Election vote in Donegal, resulting in sitting TD Padraig MacLochlainn losing his seat.  
In an interview today (Friday) on RTÉ Raidió na Gaeltachta, he also said they should have sought a full recount when Gary Doherty was eliminated.
MacLochlainn was the only Sinn Fein TD in the country to lose his seat, having narrowly lost out to former party member, Thomas Pringle, following a tense count in Letterkenny on Sunday night.
At the count centre, Deputy Doherty told the Donegal News the risky three candidate strategy had no great role to play in relation to MacLochlainn's loss. He added Sinn Fein took 28 per cent of the vote in Donegal, and also praised the party's vote management in that all but 200 of third candidate Gary Doherty's 4,200 votes remained within the party.
In an interview with Aodh Máirtín Ó Fearraigh today, Deputy Doherty claimed there would have been a bigger gap between Pringle and Mac Lochlainn had the party not followed the three candidate strategy.
 "Had we not run three candidates in the county, the gap between Thomas Pringle and Pádraig MacLochlainn would have been even greater. Although that strategy gave Pádraig the best chance, we have to ask ourselves questions about what we should do for the next election – can we divide up the county better, to manage the vote better," he said.
Deputy Doherty said internal party opinion polls had shown them that MacLochlainn's vote was low, and that he himself would be getting a lot of votes in Inishowen and Letterkenny.
"We had known for a while… the opinion polls we had done ourselves told us that Pádraig MacLochlainn's vote was low, but we didn't realise that Fianna Fáil's vote would be so high. So, two things happened there – Fianna Fáil's vote grew and took votes from Pádraig. At the end of the day, with the amount of votes we got, we should have taken two seats."
In the interview, he added that Fine Gael had big problems in Donegal, and that Dinny McGinley would not have managed to keep his seat had he been standing for election.
"It's clear that Fine Gael's vote went to Fianna Fáil. Dinny McGinley hasn't lost his seat since he first took it, so maybe it was a good thing that he wasn't standing, because there's no doubt (that he would have lost it) … they (FG) didn't have a second seat. They were lucky to get one."
He said that Sinn Féin would be examining their performance in the election next week.
Posted: 3:55 pm March 4, 2016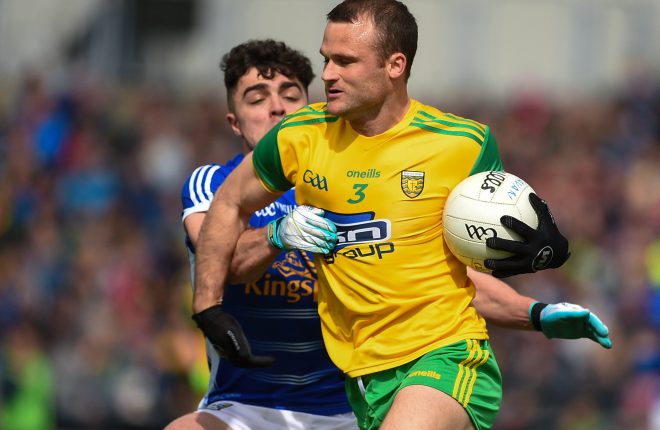 Donegal defeated Cavan by eight points last Sunday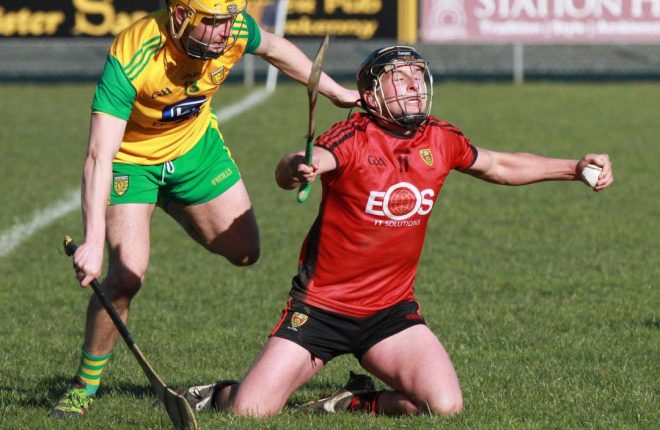 Sean McVeigh has been one of Donegal's most talented and consistent hurlers for the last decade.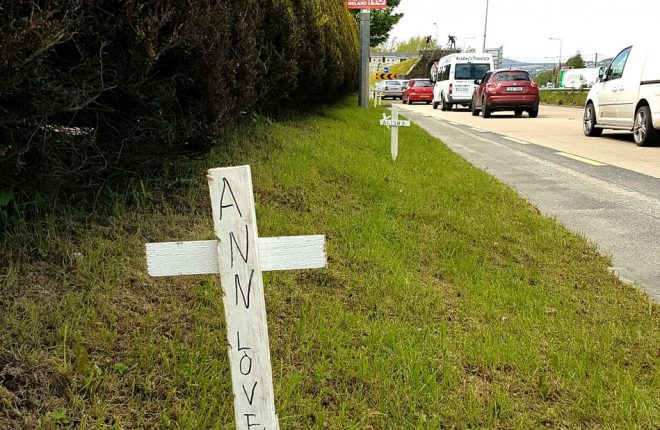 The Referendum on the Eighth Amendment takes place one week from today.