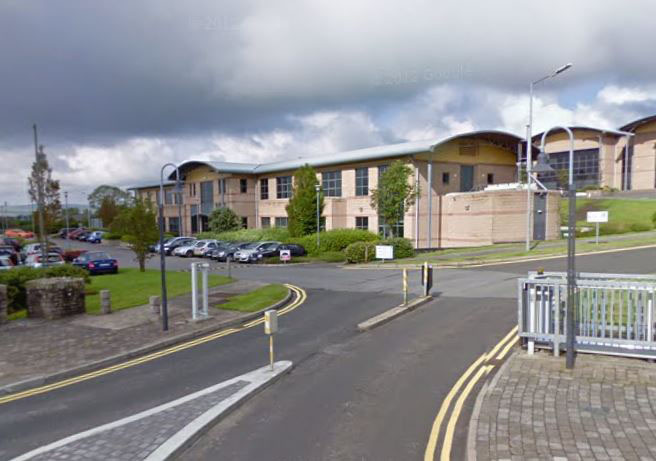 PRAMERICA Systems Ireland Limited, based in Letterkenny was, today, named among Ireland's Best Workplaces by Great Place to Work Ireland in the category "Best Large Workplaces."
 
"We're proud to again be included on this prestigious list," said Caroline Faulkner, senior managing director and chief information officer at Pramerica Ireland.
"This honor recognizes our diverse work environment and our commitment to providing opportunities for career development and work/life balance. Our corporate culture of mutual respect and teamwork means that we celebrate our professional accomplishments together – and this award is shared by everyone in our organization. We have an incredible team of talented people at Pramerica, and each and every one of them makes this company a great place to work."
 
The Great Place to Work study identifies and recognises the finest employers – and therefore the most satisfied workforces – in Ireland and throughout the European Union. Employees in each participating organisation complete a confidential questionnaire, rating their employers on almost 60 elements covering credibility, respect, fairness, pride and camaraderie in the workplace. Surveys are returned to the Great Place to Work® Institute by each individual employee to ensure confidentiality and honesty. More than 90,000 employees in over 100 Irish companies participated in the survey.
 
"At this stage, most organisations have seen the importance of defining their culture and supporting its development with practices, real-lived values and a clear set of desired behaviours to drive organisational performance," said John Ryan, CEO of Great Place to Work Ireland. "In the past, only the most progressive companies focused on these areas. Today it is the norm. This year's listed organisations have gone one step further, ensuring there is a clear alignment between their culture, climate, structure, practices and behaviours. This creates an employee experience where talent can thrive and the organisation can adapt and achieve."
 
Pramerica Systems Ireland provides essential computer-technology and client-contact services to PFI businesses around the world. Its Information Technology Group develops software and other systems solutions for PFI business groups and its Operations Group functions as a back-office contact centre for PFI business group.  The Essential Guide to Corporate Ireland has named Pramerica Systems Ireland the largest software operation in Ireland outside Dublin and Cork and one of the largest in Ireland. The Great Place to Work Institute Ireland has named Pramerica one of the best companies to work for in Ireland. For more information, visit www.pramerica.ie.
 
Pramerica Financial is a trade name used by Prudential Financial, Inc.*, a company incorporated and with its principal place of business in the United States, and its affiliates in select countries outside the United States. PFI, a financial services leader with more than $1 trillion of assets under management as of December 31, 2016, has operations in the United States, Asia, Europe and Latin America. PFI's diverse and talented employees are committed to helping individual and institutional customers grow and protect their wealth through a variety of products and services, including life insurance, annuities, retirement-related services, mutual funds and investment management. In the U.S., the company's iconic Rock symbol has stood for strength, stability, expertise and innovation for more than a century.  For more information, please visit http://www.news.prudential.com/.
 
Posted: 2:43 pm March 4, 2016