by Catherine Cook
c.cook@donegalnews.com
A LETTERKENNY man who has embarked on an adventure to India is becoming something of a celebrity through his Facebook video log, which has reached more than 85,000 people in two months.
Thanks to the wonders of modern technology, The Donegal News caught up with Conor McHugh this week. He told us about how the trip is going so far and what made him decide to make the move away from "God's own doorstep – Donegal" (as he says himself).
In January, he boarded a bus at Letterkenny with girlfriend, Aoife, bound for Dublin Airport, and off they went to India and beyond.
"I was born in Letterkenny General Hospital and never really found myself too far from it, until now. I'm 29 years of age and on my 30th birthday I'll find myself at the foot of Everest," Conor explained.
"I won't be climbing Everest – sure Jason (Black) beat me to it, as if I'd bother my derrière, I can barely climb the Back Road!"
In preparing for the adventure of a lifetime, Conor said he was "plagued" with questions as to his decision to go to India.
"Some of the reasons for not going were bordering on the bizarre, like you could get into all sorts of bother over there. I can get into all sorts of bother in Letterkenny and, sure as be damned, I've tried."
Having studied Business and Cultural Arts in Dun Laoghaire and completed an honours degree in 2014, he worked in Elvery's sports before working for VHI Healthcare.
"I felt I needed to do something a little different before the mortgage kicked in. I didn't want to travel to another westernised country like Australia or Canada, I wanted a challenge and I found it in India."
Late last year he left his job and started the Facebook page 'From Donegal to India' to try and share his story and events along the way with as many people as possible.
"I like to put myself forward, throw myself in at the deep end. It always works out even though it can be stressful to put one foot in front of the other and, before you know it, you're sitting in a rickshaw whizzing through Old Delhi's Bazaar.
"Technically speaking, for the next few months while I travel I'm a 'vlogger' which means I'm a video blogger. I make videos of myself while I travel, post them online and connect with as many people as possible."
In the last month he has engaged with nearly 85,000 people around the world.
To date, he and Aoife have travelled from South to North India. The start of the trip was taken care of by his friend Paulo who works in Shapla Indian restaurant in Letterkenny.
"Paulo works in Letterkenny six months of the year and lives back in beautiful Goa for the other six months with his family. He met us at the airport in Goa, put us up, fed us and I really was taken aback at how welcoming he was to Aoife and I. It really made me think of the foreign members of our community and how we can help make them feel more at home here in Letterkenny."
Conor said he is overwhelmed at the reaction to his Facebook page, particularly from Indians.
"Right now, 60 per cent of the followers are from India and the rest mainly Donegal and throughout Ireland. The reaction is surprisingly similar, Do you like India? The Facebook page is really starting to open up doors. I'm a big supporter of social media. Some people say it wastes time but it simply doesn't- you waste the time, Facebook is just the medium."
When asked what the highlight of the trip has been so far, Conor explained: "I could tell so many stories of some of the crazy experiences we've had so far. My head's running off with itself right now, thinking of all the situations we've found ourselves in over the last few months."
He said another important reason in choosing to travel in India was to do something to help people while he was there.
"I'm no Mother Teresa, I'm just like the next man on the street, but I wanted to partake in some voluntary work. We visited a community kids group in Hampi where we helped out with the kids and it was a real eye opener. If children back home had to endure what some of these children deal with daily, there would be riots on the street."
He has since made contacts with the charity. So, if people in Donegal wish to sponsor a child you can check out the Facebook page and get in touch with Conor.
Speaking to us from Delhi, where WIFI connectivity was excellent, Conor and Aoife were preparing to travel to Nepal and then back to Kerala in India.
"After that, who knows. I really hope people enjoy the page and that it inspires them to get out there and give it go, whatever it is and wherever it is," he concluded.
Posted: 9:53 am March 11, 2016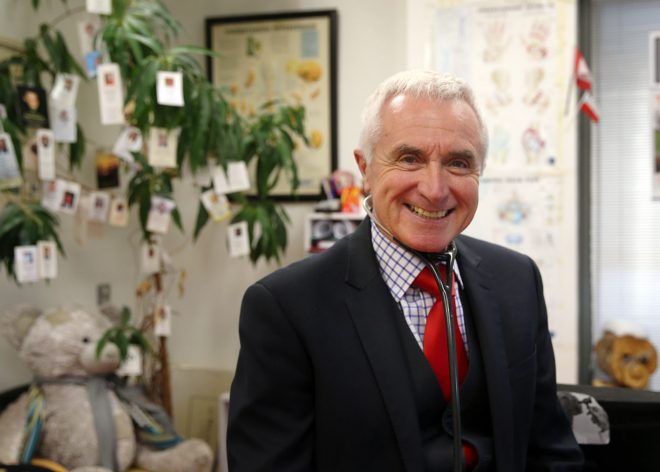 Letterkenny based GP Dr James McDaid said that an 'awful' lot of people across Donegal were using benzodiazepines.