by Cronan Scanlon
c.scanlon@donegalnews.com
RENOWNED Glenfin fiddle player Paddy McMenamin will next month launch his long-awaited debut album.
Simply titled 'Paddy McMenamin and Friends', the 22-track CD, which includes a 12 page booklet, will be unveiled to traditional music lovers in the Villa Rose Hotel, Ballybofey, on Thursday, April 7.
Indeed the 'friends' referred to in the title include some of the biggest names on the trad scene, including Mairéad Ní Mhaonaigh, Dermot Byrne, Martin Tourish and Matt McGranaghan. The album was recorded by Terry McGinty before a live audience in the Balor Theatre as well as in Paddy's cottage in Bindubh.
The part-time farmer from the Glenfin Gaeltacht is a self-taught fiddler who, as a child, picked up tunes from his parents, aunts and uncles and the many musicians who called to their house, such as the great John 'Simi' Doherty.
His father Paddy 'Neil' was an accordion and fiddle player while his mother Rose Anne was a singer who played the 'Jew's Harp'.
In a rare interview, the affable Paddy told the Donegal News this week the album was not an idea of his and that he's never had any great ambitions to go into a recording studio.
"It was Matt McGranaghan who pushed me into making the album," he laughed.
Nodding in agreement, Matt explained that, whenever they went to a session together, people were always delighted to see Paddy and were asking about him if he wasn't there.
As a result, he organised a gathering of musicians back in 2006 to raise funds for the recording – more than 600 packed into Jackson's Hotel for the night in question.
"For most musicians, the recording of an album is usually an ego trip. But Paddy was forced into making one by myself and a couple of other people," said Matt who also produced the CD.
Paddy declined to 'name names' when asked about some of the more famous musicians he played with down the years.
"I play a lot with Matt, and that's as famous as they come. It's hard to pick out any one in particular as I equally admire each and every one of them."
However, he proudly admitted that the album sleeve notes were written by none other than the world famous Tommy Peoples from St Johnston as well as Mairéad Ní Mhaonaigh of Altan.
It took almost ten years, Matt said, for the album to come to fruition. After a couple of years planning, the first time they went into the studio was in 2009, but the Castlefinn fiddler said he wasn't happy with the recording.
"It just didn't capture Paddy at his best," he said.
So it was back to the drawing board and, last November, a privileged audience was invited to The Balor for a live recording of Paddy and his friends. A few weeks later, Mairéad Ní Mhaonaigh and Martin
Tourish called around to Paddy's house for more recordings.
Those who took to the stage in The Balor included Breid Gallagher (fiddle), John Bonner (banjo), Mairéad Ní Mhaonaigh (fiddle and singing), Sharon McElhinney (piano), Jim Byrne (guitar), Victoria Bradley (flute), Dermot Byrne (accordion), Floriane Blancke (harp), Martin Tourish (accordion) and Matt McGranaghan on fiddle.
Master of Ceremonies was Packie Keeney and most of the recording, of stories and tunes, was done on the night.
"Everyone in the audience had something to say about Paddy, and it was all good," added Matt.
"It's very much a live CD and there were no rehearsals whatsoever. When Mairéad and Martin arrived at Paddy's house, we were recording within an hour – no one knew what was happening, until it happened.
Paddy never put himself in the limelight, but every trad musician I know wants a recording of his work. Like Tommy Peoples, Paddy has a very unique style – it is a very true expression of himself and that's real traditional music. It's a 22-track CD with a 12-page booklet – a wee bit of history really."
He said the big launch night would be a "mini fleadh" and is expecting hundreds to turn up.
Admitting he wasn't too pushed when Matt first came up with the idea, Paddy says he is "very excited" as the launch draws closer.
"I never really wanted to do an album to be honest, but I'm very excited now. You see, I was always a bit nervous about microphones and that kind of stuff," he stressed.
Despite the reluctance to have his name and face on an album cover, Paddy paid tribute to the musicians who played on it and, of course, to Matt for bringing it to fruition.
He also thanked Killygordon musician, Denise Roper, and his neighbour Annie Homer who "kept us going with tae" while her husband Keith was printing the CDs at their Bluestack Studio.
The launch will be held in the Villa Rose Hotel, Ballybofey, at 8 pm on Thursday, April 7. And to top off an exciting start to the year for Paddy, he will also be honoured at this year's 'Cup of Tae' trad music festival in Ardara.
In the words of Tommy Peoples inside the album sleeve: "Every county would be proud to lay claim to a Paddy McMenamin, whose musical talent, generosity, grace and goodwill add to Donegal's wildly scenic landscape and its wildly welcoming reputation, to its ethos, spirit and culture."
Posted: 9:19 am March 22, 2016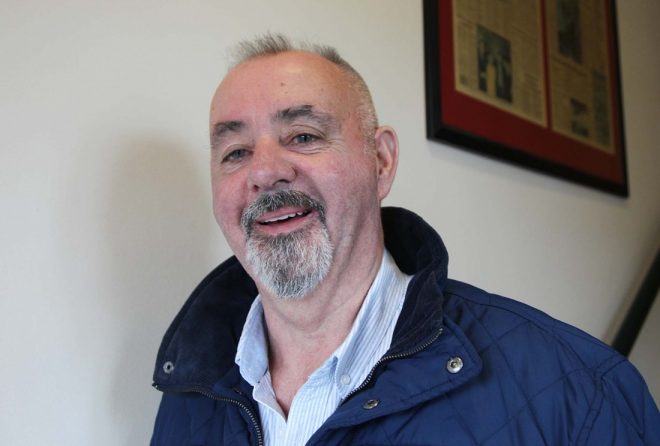 Seamus McGinty retired last month after 40 years working on St Conal's farms and in the grounds there. 'The...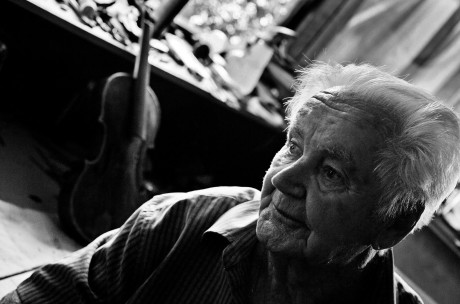 THE funeral took place in Western Australia earlier this morning (Friday) of renowned Ballybofey fiddler, Mick Doherty.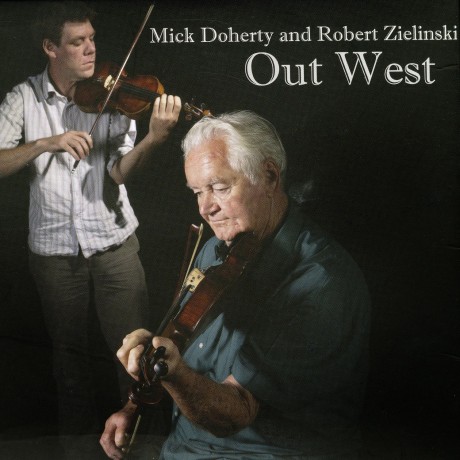 ALMOST 90 years after he was born in a small thatched cottage in Ballybofey, a renowned fiddler from a...