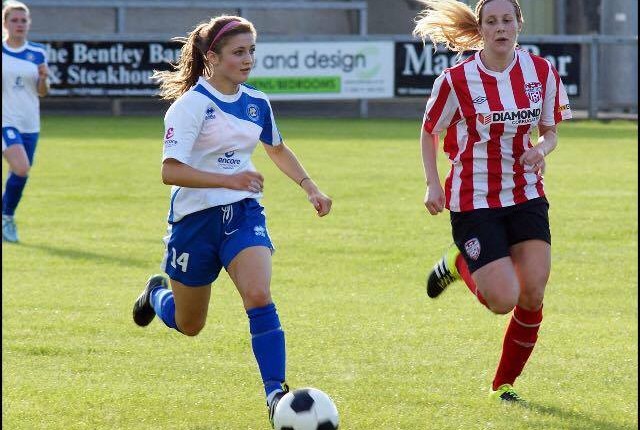 Zoe McGlynn will travel with the Republic of Ireland Under-19 to Portugal next week. The Irish U-19's will take on Portugal on Tuesday, March 8, at the Stadium of Nora and again on March 10 at the Algarve Stadium, Faro.
McGlynn has previously represented Ireland at U-17s level and was part of the squad which qualified for The UEFA WU17 Championships Finals.
Zoe played throughout the UEFA Elite qualifications phase where the Irish team played England, Netherlands and Hungary. The Irish team qualified for the UEFA WU17 Championships Finals, but unfortunately McGlynn was not selected for the final squad to travel to Iceland for the competition.
"When I wasn't selected for the Euros in Iceland last year, it really set me back and I was low in confidence after the news. But I had to try and not let it affect my performance for Sion Swifts. I have just tried to improve ever since I didn't get picked." said McGlynn.
Despite the setback this set back, McGlynn had a great season with Sion Swifts last year and has been called up to Dave Connell's Irish U-19's squad. In February, McGlynn played in the second half of a friendly against Northern Ireland, which Ireland came out as 6-1 winners.
"It's been great being back in with the 19s after being part of the under 17's last year. I'm delighted to be chosen to travel to Portugal for the double header and I'm looking forward to training and being part of the games out there." said McGlynn.
Connell's Irish Squad are preparing for the upcoming U-19 UEFA European Championship Elite Phase qualifiers at the moment and McGlynn will be hoping to retain her place on the team.
The Raphoe native is currently playing in the Northern Irish Premier league with Sion Swifts and is also playing for Donegal County minors.
"Playing with the Donegal Minors has improved my fitness a lot, but finding the balance between football and Gaelic is tough. I hope to continue playing both for as long as I can. Sion Swifts have developed me as a player. The high standard of coaching and playing in a high premier league standard has really pushed me to improve as a player."
McGlynn will be joined in Portugal by Inishowen native Roma Mc Laughlin who has also been selected to travel with the Irish U-19's team.
Posted: 3:23 pm March 3, 2016
Athletes Castlederg's Sommer Lecky and hammer thrower Dempsey McGuigan - Finn Valley AC - and Raphoe's Rachael Darragh, badminton,...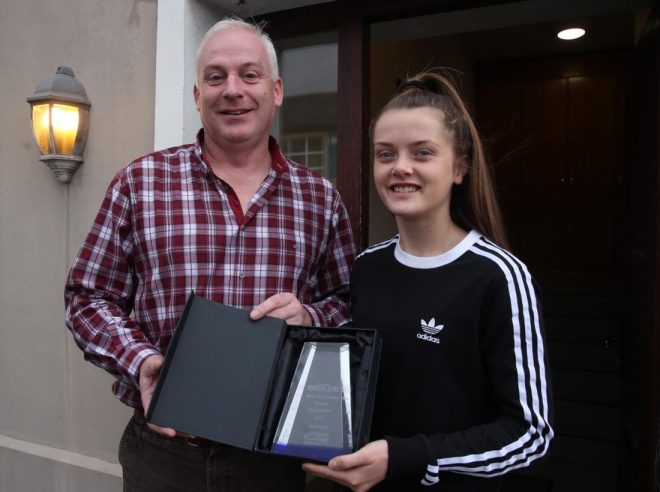 A fifth-year pupil in Delle College, Tyler has been in camp with the Irish Senior squad for at least...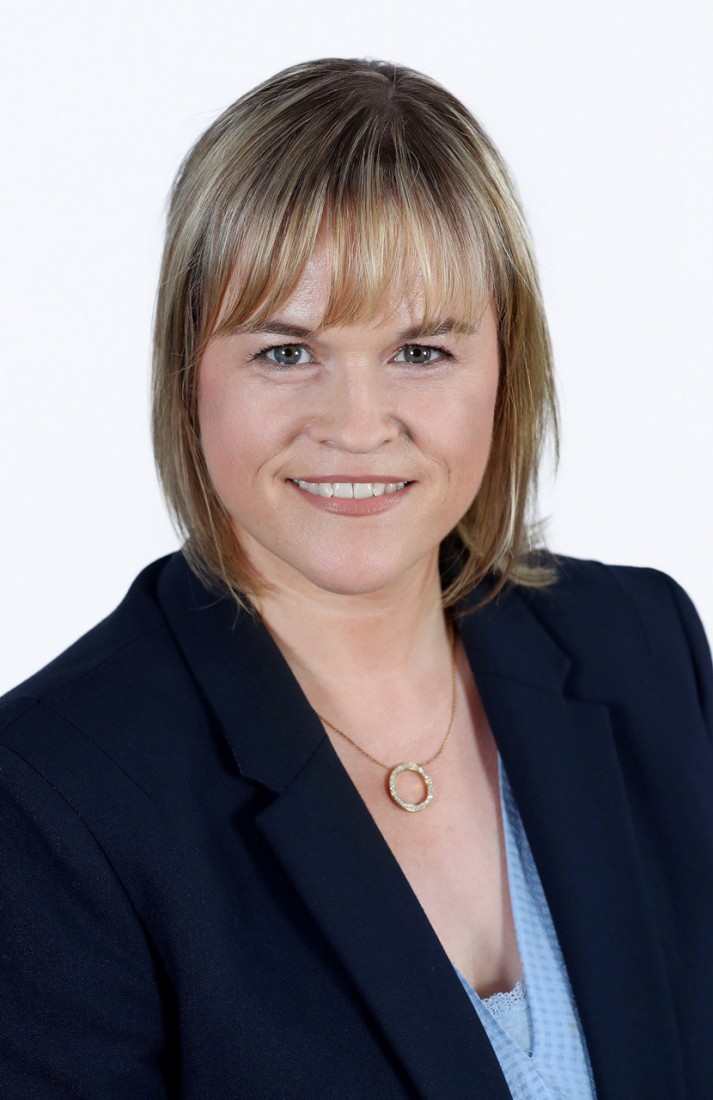 IDA Ireland, Ireland's Foreign Direct Investment Agency has appointed Céline Crawford as Press and PR Manager. In her...