It is a big weekend ahead for Donegal's U14 girls teams who are both in action on Saturday. The League Development team face Fermanagh at 1.30 before the Championship side take on Derry at three. Both games are being held at Colaiste Ailigh, Letterkenny.
Last weekend, both teams were successful when they picked up silverware at the All-Ulster Annual blitz. The Donegal Championship team came out as overall champions as they won six games in-a-row and defeated Armagh in the final to bring the cup to the county. The League side won the plate final when they defeated Down in their play off.
Having already lifted silverware, both Donegal teams are off to a good start and are looking forward to a busy season ahead.
"It is a great opportunity for the girls to play Intercounty games starting, Saturday 19th March at Colaiste Ailigh in Letterkenny. The girls have had first experience of playing against other county players and have now new found confidence in their own ability to compete at that level." said League development team manager, Colin O'Kane.
The League Development team is being managed by O'Kane, while Greg Harkin returns for another year to manage the Championship team. Last year the Donegal U14's had an extremely successful season as they reached an All Ireland Final.
The girls faced Tipperary in the final and played out a 3-13 to 5-07 draw which forced the final to a replay. Unfortunately, the girls then suffered a heartbreaking 2-10 to 1-07 defeat.
"It's a new year with a new team at this level so I don't feel any pressure on me over 2016 because of the success of last year. Last year's achievements were outstanding. We had a great team and many of the girls in that team will play for their county right through to senior level. The girls in this year's panel are there by right and through hard work and we'll take it a game at a time and see where it goes." said Harkin.
Fifty-four girls from all over the county will line out to represent their county this weekend. For some of these young girls, it will be their first season representing Donegal and it is the biggest year of their sporting careers.
"These girls are only 12 and 13 years-old and come from clubs all over the county and had never met each other until a few months ago but are now representing Donegal at county level. They are all highly motivated and are a real credit to their parents, guardians and clubs both on and off the field," said O'Kane.
Both team managers are confident in their side's ability and Harkin urged everyone to get out and support these girls on Saturday.
He said: "I can guarantee two great games. The standard has gone up another notch and you can't beat a game of ladies football for entertainment. The skill levels and vision of some of these girls is incredible. We just wish more people would come out and see ladies football and see how good it is. These girls are representing their clubs and their county. It's a big day for them and every single extra supporter will be welcome."
Posted: 11:00 am March 17, 2016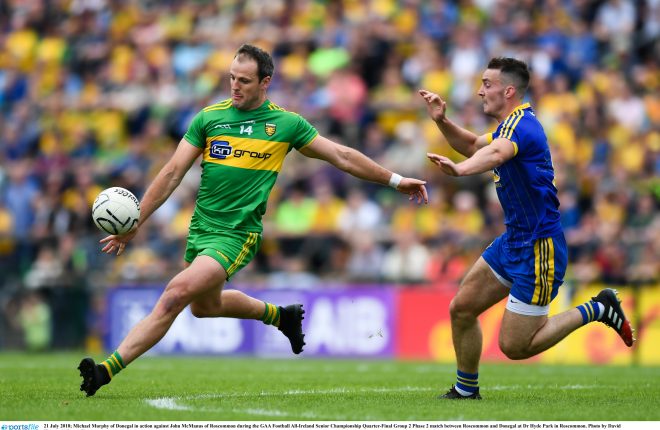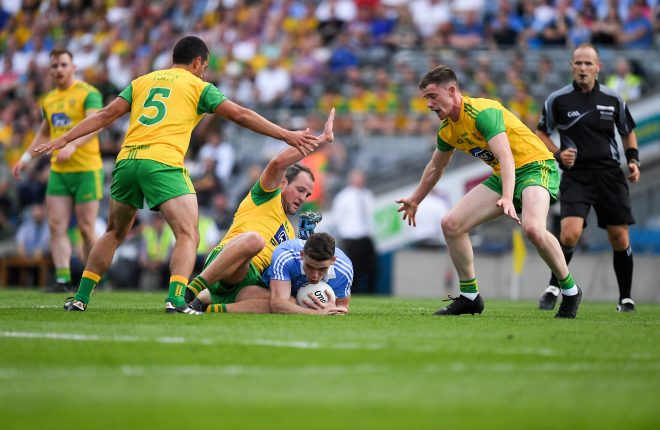 There were high hopes ahead of the first weekend of the Super 8s, but unfortunately the football didn't live...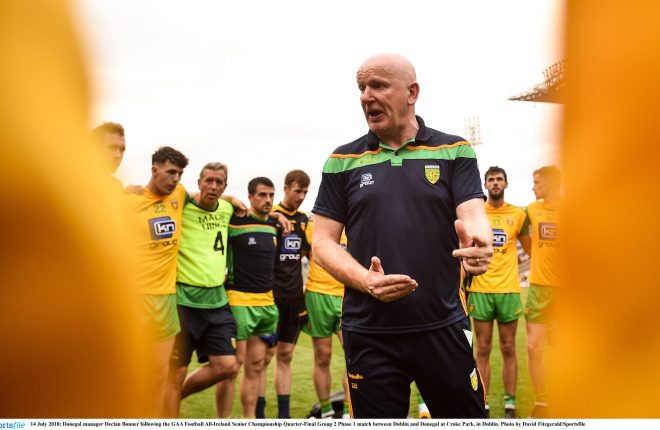 Donegal face Roscommon in Dr Hyde Park on Saturday at 5pm.