A JUDGE has varied an order against Donegal County Councillor, John O'Donnell at Letterkenny District Civil Court, however, not without issuing a hefty warning over consequences if he fails to comply.
Petra Kucklick, a German native from Mill Cottage, Rooskey, Creeslough, is suing Mr O'Donnell from Larganreagh, Downings, for an outstanding €33,000 from a personal injury claim.
Ms Kucklick's barrister, Ms Laura O'Reilly, had told an earlier court sitting her client had been awarded personal injury compensation in 2008. However, while O'Donnell had paid €7,600 in 2009, he then stopped making any payments despite a court order.
The 2008 judgement related to an incident in 2000 in which Mr O'Donnell had run over the foot of Ms Kucklick's at a building site.
At a previous sitting in February, O'Donnell admitted he had judgements against him from ACC Bank and AIB and the court had heard how O'Donnell was €2 million in debt.
The Independent County Councillor, who was not in court today when initial proceedings got underway, arrived a short time later after the case was adjourned for a brief juncture.
He last appeared before court in February when the case was put on hold to allow him time to provide an up-to-date statement of all his bank records, north and south of the border.
Barrister, Ms Laura O'Reilly, acting on behalf of Ms Kucklick, told the court that all the bank documents which had been requested at the end of the adjourned court sitting in February had still not been produced. She was referring to outstanding Ulster Bank account statements.
However, going through the paperwork she had at hand, Ms O'Reilly conceded O'Donnell's bank statements were not reflective of someone who needed to file for bankruptcy, making reference to various expenditures.
Ms O'Reilly questioned the absence of any Ulster Bank statements, to which the court heard how the councillor does not use that account and hasn't for some time with all of his banking going through Bank of Ireland.
"Councillor O'Donnell told the court the last time he was here that his only income was as a councillor. However, you will see from his statements that there has been a lot of expenditure with €960 spent in a menswear shop and €350 in Peploe's Wine Bistro in Dublin."
Addressing the court, O'Donnell's solicitor, Kevin McElhinney, told how his client had instructed solicitors in Dublin regarding an application for bankruptcy, and said the application was expected as early as next week.
"We have been asked for bank statements, which we have provided. As part of my client's application for bankruptcy he is no longer director of the companies that have previously been mentioned. The bankruptcy case has been lodged. It is unfair and unjust to expect him to attend court and answer questions over and over again."
Intercepting, however, Judge Paul Kelly told the court that it had been "made clear" at the last court sitting that all documents were to be produced but this had not happened. He told Mr McElhinney that his client would have to once again take to the stand to be cross-examined.
"We're now in March and we haven't seen a single shred of documentation. I am afraid your client will have to step up to the plate."
Taking to the stand, O'Donnell apologised to the judge and said his bankruptcy application would "more than likely" be filed on Monday. He also revealed he had been engaging with a Personal Insolvency Practitioner and the reason he did not produce his Ulster Bank records was because he no longer uses that account and did not think it necessary.
However, Ms O'Reilly put it to him that he was receiving 'substantial rent' to his Ulster Bank account, to which O'Donnell responded: "I haven't used that bank account since 2014."
Ms O'Reilly further put it to O'Donnell that he was "spending huge amounts of money", to which he replied the money in his account consisted of his salary as a councillor and expenses accumulated in the role of a public representative, which are paid into his account at the end of each month.
Ms O'Reilly also queried why he had paid €282 for Setanta Sport for Millbridge Bar and why he was a member of the Irish Farmers' Association (IFA), paying membership fees.
"It's good to be a member of the IFA, particularly in a rural area where 90 per cent of your electorate come from a rural background," said O'Donnell."
The councillor further told the court how his PIP had been in touch with Ms Kucklick over Mr O'Donnell's insolvency process, but she had declined to be part of the engagement.
"I'm left with no option now other than to declare myself as bankrupt. I just want to get on with my life. I'm not in a financial position to pay Ms Kucklick. I know I am being ridiculed here and I can accept that, but there is simply nothing I can do about this."
Judge Kelly asked O'Donnell why he never returned to the court and requested a reduction in the instalments to the complainant to which he replied, "I should have done this. I had been paying €200 a week for a long time. I'm being honest but I don't blame you for casting doubt over the absence of the Ulster Bank account."
In deciding to vary the order, Judge Kelly warned O'Donnell: "It appears from your accounts that you have access to a reasonable sum of money, which leads me to believe you have access to cash. I am not satisfied that you are not in a position to pay.
"I will vary the order to €100 a week. You will have to pay it. This has been going on a long time. If this order isn't met we will have to take a different view."
Independent Cllr John O'Donnell was at the centre of controversy last December when he featured on an RTE investigation programme in which he appeared to ask for cash for political favours. He has denied the allegations.
Posted: 5:11 pm March 2, 2016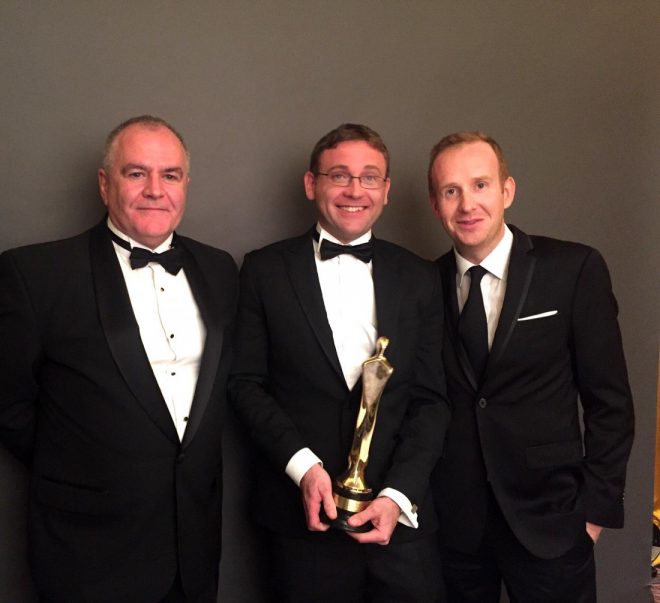 THE RTE Investigates programme which featured Councillor John O'Donnell appearing to ask for money has won a major award.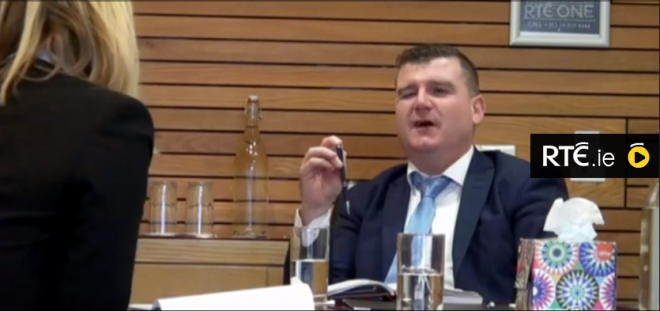 DONEGAL County Council has confirmed it has referred its 'examination' into controversial Councillor, John O'Donnell, on to the Standards...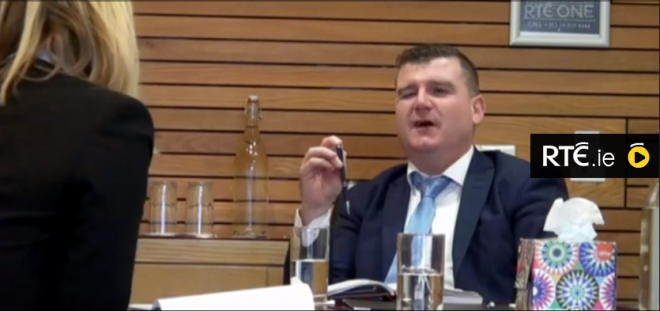 EMBATTLED Councillor John O'Donnell has not ruled out contesting the forthcoming general election,