THE renowned Workhouse Theatre Company is holding an acting workshop for teenagers over the Easter holidays.
The exciting two-week course will run Monday March 21 to Friday April 1 at the Regional Cultural Centre (RCC) in Letterkenny. Classes will run from 9.30am – 4.30pm each day.
The course is back due to popular demand after a hugely successful summer acting workshop which ran last year at the same venue, attracting a huge array of talent from across Donegal.
This will be the only scheduled acting course for teenagers this year – and largely due to the extended Easter holidays during the academic year.
The course will cover all aspects of drama training and it will give participants a great insight in to what life is life at a drama school in Dublin or in the UK.
It will be packed with teachers who have, and who are, currently working professionally in the industry and will cover all aspects of actor training including voice training, movement and acting for camera.
Emma Rose Callaghan from Burt, who will soon be sitting her leaving cert and who took part in the Summer Course said: "Taking part in The Workhouse Theatre company's summer workshop last year was extremely enjoyable and has really stood by me. It was an intense and professional theatre and performance course that tested my limits and pushed me to discover what I am truly capable of achieving as a performer. It was a great insight into the realities of being a performer and I gained so much over a short period of time."
The course offers those with experience a chance to grow but it also open to those with little or no experience.
Kieron Clarke, from Letterkenny, who recently starred in one of the leading roles in the Letterkenny pantomime 'Aladdin' said he found last year's workshop to have been very rewarding.
"I call the workshop 'rewarding' due to it being professional, intensive and gave me an insight as to what many drama schools in London, New York and the rest of the world have to offer so in that sense it has prepared me brilliantly."
The course will cost €145. To book a place please call 087 0656007 or email info@workhouse.ie
All details, as well as a video interviewing past pupils, can be found at www.workhouse.ie
Places will be strictly limited and early booking is strongly advised.
Posted: 11:53 am March 8, 2016
A €1.2million historic, country house in Donegal is believed to have been destroyed in an overnight blaze.  Donaghmore House,...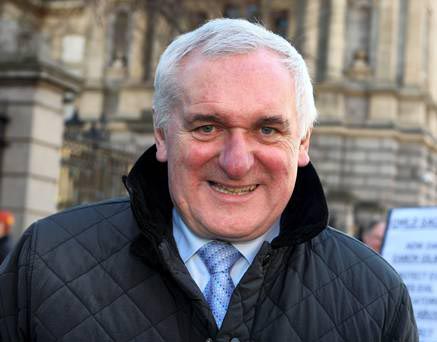 Local Brexit conference in Letterkenny next Friday where the guest speakers will include former Taoiseach Bertie Ahern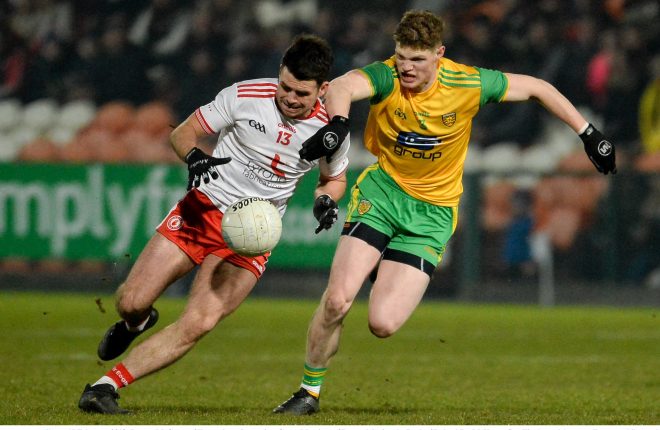 Good showing from Declan Bonner's team.