THE inquest into the deaths of eight men who died in a crash in Inishowen in 2010 heard today (Wednesday) that Letterkenny General Hospital never experienced anything like it before.
The crash on 11 July 2010 on a stretch of road between Clonmany and Buncrana in Co Donegal claimed the lives of seven men in one car, aged 19-23, and the driver of the other car, Hugh Friel, 66.
Opening proceedings in Buncrana, coroner Dr John Madden told the jurors that the evidence they would hear would be at times harrowing and technically complex.
Chief Pathologist at Letterkenny General Hospital Dr Gerry O'Dowd gave evidence of the injuries suffered and the cause of death in relation to each of the men.
"We have never had a day like that in Letterkenny and I hope we will never have a day like it again," he said.
The father of victim Ciaran Sweeney asked Dr O'Dowd if his son had died instantly or had died in pain.
In response, Dr O'Dowd said that it is extremely unlikely Ciaran died in pain, adding that it was extremely unlikely he was aware of what was happening.
Solicitor Ciaran McLaughlin, representing Shaun Kelly, who is serving a four-year jail term for dangerous driving causing the deaths of the eight men, objected to the inquest going ahead without Mr Kelly being present.
He said it was grossly unfair that the inquest should proceed in Mr Kelly's absence but he was over-ruled by the coroner.
Mr McLaughlin also claimed that depositions read into the record by witnesses who were not present, were not the same as statements made to gardaí, saying they had been "chopped and changed".
The mother of one of the victims, James McEleney, said there was a discrepancy in relation to deposition evidence of how her son got into the car on the night of the crash and she wanted the full story.
Stephen Byrne, for the Garda Commissioner, said that families had a legitimate concern that they had not been told who would be called as a witness and he suggested that the inquest be adjourned to allow them access to draft depositions which it is proposed to include in proceedings.
One further witness is expected to be heard today and it is expected that arrangements will then be made to give a list of witnesses and copies of their depositions to the families of the deceased.
In addition to Mr Friel, the other men that died were Eamonn McDaid, 22, of Ballymagan, Buncrana; Mark McLaughlin, 21, of Ballinahone, Fahan; Paul Doherty, 19, of Ardagh, Ballyliffin; Ciaran Sweeney 19, of Ballyliffin; PJ McLaughlin, 21, of Rockstown, Burnfoot; James McEleney, 23, of Meenaduff, Clonmany and Damien McLaughlin, 21, of Umricam, Buncrana.
Posted: 2:29 pm February 24, 2016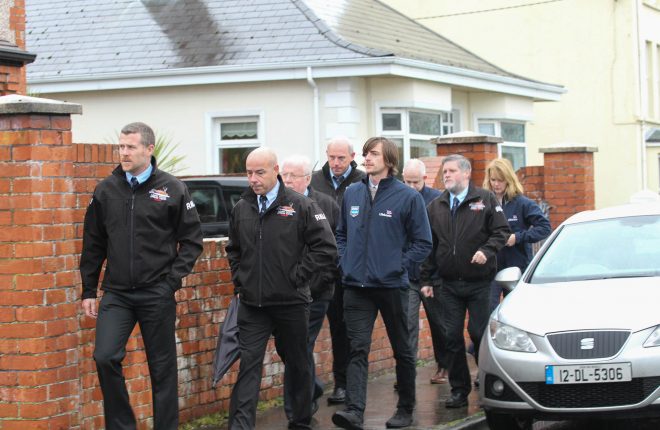 The inquest has heard from Davitt Walsh, who swam out to the sinking car in a desperate attempt to...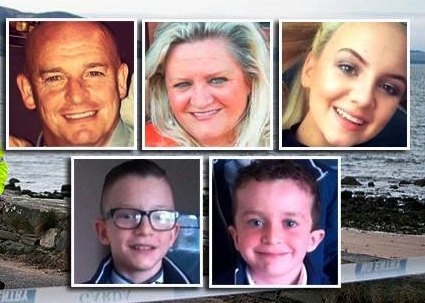 The family who lost their lives in the Buncrana pier tragedy last year could not open the doors...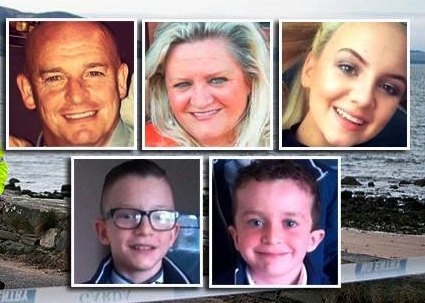 Five members of the one family tragically lost their lives when their car slipped off Buncrana pier into Lough...