By Louise Doyle
Sinn Fein General Election candidate, Gary Doherty, has accused Independent News and Media of a 'campaign of vilification' against his party in recent weeks.
First time election candidate, Mr Doherty, was speaking to the Aura Leisure Centre, Letterkenny, where the official count is due to get underway shortly.
Mr Doherty secured six per cent of the final tally votes, behind his party colleague, Pearse Doherty with 14 per cent, while, somewhat surprisingly, the party's Justice Spokesperson, Padraig Mac Lochlainn, garnered eight per cent.
Speaking to the Donegal News, the Castlefinn-based councillor said: "The campaign and the vilification in the national media of Sinn Fein needs to be mentioned. There was a concerted campaign against my party carried out by Independent News and Media over the last three weeks.
"They carried out a campaign specifically against us in Sinn Fein. They have a right wing agenda and are deeply suspicious of Sinn Fein. The campaign they carried out over the last three weeks was nothing short of a disgrace and I think they lowered themselves to the standard of the British tabloids with sensationalist headlines. However, while it may have had some effect, we are doing well nationally."
Continuing, Mr Doherty said he was "pleased" with his performance so far, and moved to defend his party's strategy and his party colleague, Mr Mac Lochlainn, who has taken somewhat of a dent, according to the tally polls.
"To be honest the three candidate strategy didn't have any impact on our vote. I had Finn Valley, Pearse Doherty has Glenties and Donegal – which has remained steady enough – and Padraig Mac Lochlainn was targeting Inishowen and Letterkenny. However, for some reason, his vote hasn't come out to the extent we thought it would.
"First things first, he is an outstanding representative for the people of Donegal North East and he has proven himself to be an outstanding representative for Donegal as a whole. This is something that we, as a party, are going to have to sit down and look at and figure out where those votes went and what happened to that vote. We will need to carry out a post-mortem on why we didn't capitalise on what we thought was our popularity."
Looking ahead to how the votes may take shape, Mr Doherty said he couldn't rule out the possibility of another General Election.
"If Sinn Fein consolidates its position and we come home with these two seats I think we have got to be happy with that. We're facing into the possibility that there could be another General Election in the next few months depending on what happens, and even if there is a Government formed at all before the March 10. And, if it is formed, there's the possibility it might not be stable and that a future coalition won't last a full-term.
"Even if I'm not too successful, we're primed and ready to run again with the three seats in Donegal if that's what the party thinks. I will bow to what our our party strategists recommend."
Posted: 6:36 pm February 27, 2016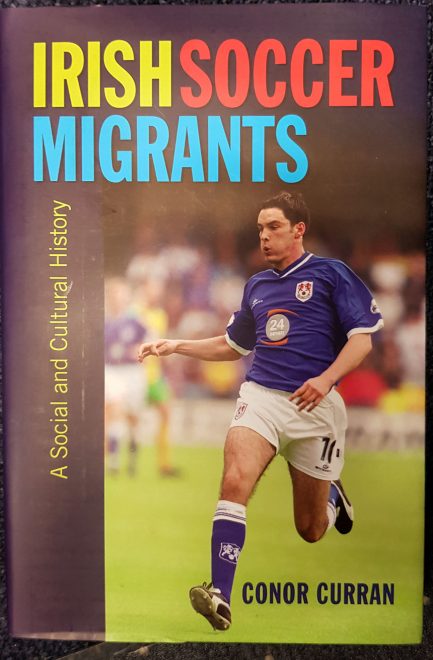 The book looks at the experiences and achievement levels of Irish-born football migrants to Britain and further afield.
Sinn Féin Councillor John Sheamais Ó Fearraigh has today (Friday) welcomed confirmation from Donegal County Council that the Donegal...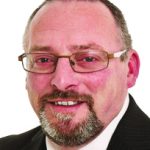 Cllr John Shéamus Ó Fearraigh, Sinn Féin, had been elected to the board of Údarás na Gaeltachta with 12...