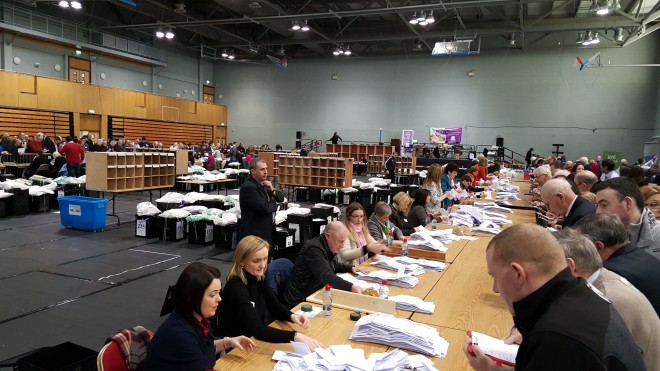 AFTER seventeen hours counting, and just less than eight to sleep, we are back at the count in the Aura Leisure Centre in Letterkenny.
Just to update you, counting was suspended at around 2 am this morning after Sinn Fein called for a recheck of bundles after their candidate Gary Doherty was eliminated at the end of the seventh count – just seven votes adrift of Dessie Shiels.
Sinn Fein want the bundles of three candidates – Pearse and Gary Doherty and Dessie Shiels – checked.
Party strategists believe the longer Gary Doherty stays in the election, the better chances of his transfers getting Padraig MacLochlainn over the line ahead of Thomas Pringle.
The request was granted by Returning Officr, Geraldine O'Connor. Count will resume at around 10:20 am and is expected to last until lunchtime.
Posted: 10:21 am February 28, 2016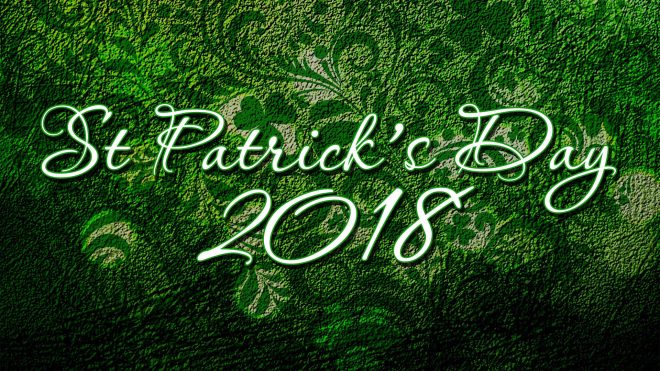 THOUSANDS of people across the county will turn out to support their local St Patrick's Day parade today. Committees...
Donegal face Monaghan on Sunday in Clones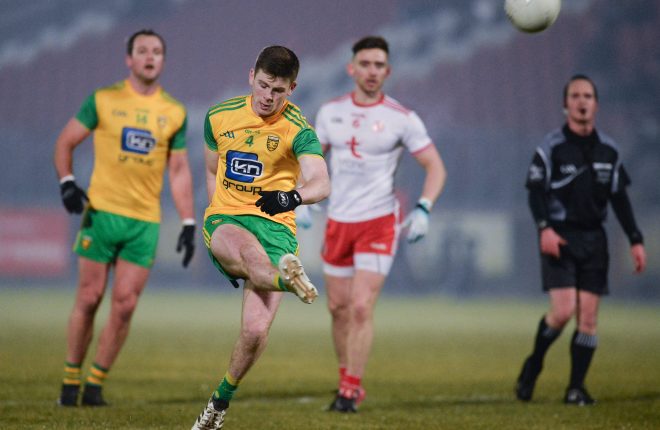 Tyrone too strong in Omagh.