The Donegal Sports Star awards took place last weekend, Friday 29th of January. The awards night is one of the biggest events on the sporting calendar and it was great to see the sportswomen of Donegal getting the recognition they deserve.
The award ceremony ensured that all successful sports women in any sport were acknowledged and looked back over the successes of last year. The award winning women that caught my attention were Maria McShane and Ciara Doogan.
Maria lifted the award for women's power lifting at the ceremony and is currently ranked 5th in Ireland in her field.
"I am very privileged to have received the Donegal Sports Star award. As regards what sets me apart from other women who have gotten a Donegal Sports Star award is that I am competing in a sport which is mostly male dominated, especially within this county." said Maria.
Maria took up the sport in 2014 has since won two world titles in 2014 and 2015. The power lifter won her first world title after only training for six months when she competed in Germany in 2014. In June 2015, Maria lifted her second world title in England. These achievements were acknowledged at the Donegal Sports Star Awards Ceremony last weekend.
Although the sport is mainly male dominated, Maria has noticed that since taking up the sport, more women have become involved in the sport and are gaining the recognition they deserve.
"In regards women involvement and recognition, recently there has been quite a change, and this can be seen both regionally and more so at national level. A lot of girls believe that you get bulky lifting weights but that is definitely not the case, if anything it helps you lose weight. I would encourage anyone to enter the sport as I find that the competiveness of it all a motivational factor for myself." said Maria.
Ciara Doogan is another impressive sports woman who caught my eye and will be one to look out for in 2016. Ciara was rewarded with the Donegal Sports Star award for cycling defeating Errigal Cycling clubmate Amanda Gallagher and Letterkenny's Shauna McFadden to claim the award.
"I've committed so much time to my sport and always give 100%. I'm delighted to receive this award as recognition for what I have achieved." Said Ciara.
While competing for Ireland, Ciara travels all over the world to take part in races. Last year, the cyclist competed at the European Junior Track Championships in Athens and placed 5th in the points race. Ciara also competed at the Irish National Championships and is both the timetrial and road race champion.
"I'm so honoured to have the opportunity to wear the green jersey, it's been absolutely amazing. I've learned so much from my time competing for Ireland. This year I aim to keep improving and always give 100% in every race."
The Donegal sports star awards give athletes the opportunity to have their achievements recognised and it was great to see so many women being recognised. All sports stars who were nominated and the award winners themselves should be very proud of their accomplishments and the success they are bringing Donegal.
Posted: 3:23 pm February 4, 2016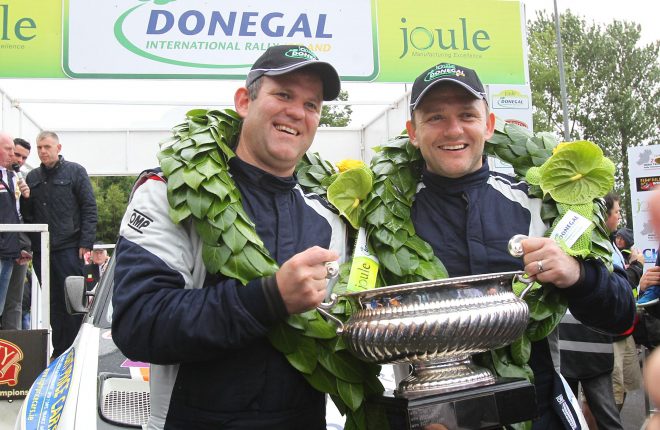 A big event in the Mount Errigal Hotel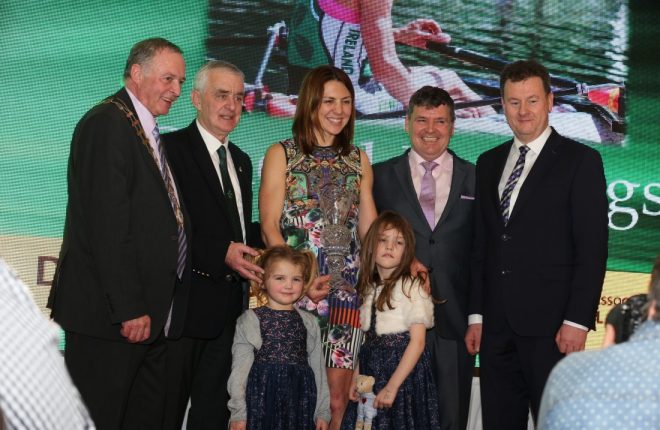 Olympic Rower Sinead Jennings was tonight named Overall Donegal Sports Star of the Year for 2016 in the Mount...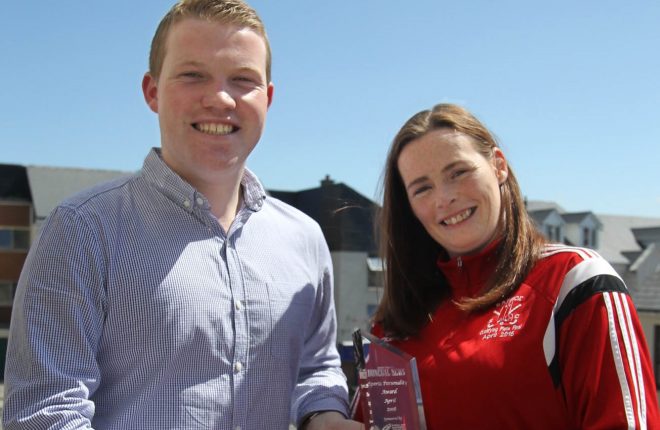 After a successful hockey season, Bonagee United's goalkeeper Denise McElhinney is back between the posts for another year and...