DONEGAL League striker Gary Merritt is hoping to make the most of his team's home comforts when they take on UCL at the Moss on Sunday.
Brian Dorrian's men face a tough task this week at Drumoghill, but they are very familiar with the pitch having played on it twice this season already, and Merritt says they will be looking to make the most of their home advantage.
"We have to go in thinking that we're going to win," said Merritt.
"We're at home and there will hopefully be a big crowd out for the game. It's a great pitch and hopefully we can put in a good performance."
Merritt was involved with the Oscar Traynor team before Dorrian took responsibility in 2014 and he says it's a much more professional outfit now.
"The preparation was very good last year, but it's even better this season. 'Dinky' (Brian Dorrian) has really put in a big effort, as has (Peter) Doherty, 'Mush' (Mark Curran), and Tommy (McFadden).
"The training has been very good and we have been getting out together two nights some weeks and we have been looked after with gear and everything else.
"We train with high intensity and we play that way too. I think we are probably one of the fittest teams in the competition."
Merritt played 29 times for Finn Harps, before re-joining Milford United in 2013, and he says the standard of competition in the Oscar Traynor is high.
"I think the standard is excellent and there are a lot of former League of Ireland players involved like Mark McGoldrick who played for Sligo/Leitrim.
"There are a lot of Irish Underage Internationals playing too. I think it is very close to League of Ireland standard."
Bad luck with injuries forced Merritt to leave Finn Park, but he is now back to his best again.
The 22-year-old has been in fine goalscoring form for Milford United as they sit joint-top of the Donegal League Premier Division, while he has scored five goals in the three matches he has played for the Oscar Traynor team.
"I've pushed things on a bit this year and I have started to get more goals. I had a bad groin injury, which kept me out for a year, but I'm injury-free now thank God."
Merritt watched on enviously last season, as the Inishowen League went on to capture the Oscar Traynor Trophy.
Diarmuid O'Brien's team defeated Donegal 2-1 last year, and they repeated the trick again last November. However, Merritt says they would love another crack at their local rivals, if they see off UCL this Sunday.
"We're definitely not far away from them. They are a good side, but I thought they were lucky enough to beat us this season.
"If we were both to advance and meet again, I'd fancy us to beat them again."
Merritt played well in his last game against Sligo/Leitrim scoring two goals, although he also missed two penalties. However, that won't prevent him from putting up his hand if his team are awarded a spot-kick this Sunday.
"No, I'll be the first man to grab the ball. Kyle Black might try to take it off men, but I'll just bully him out of the way," he quipped.
Posted: 11:00 am January 23, 2016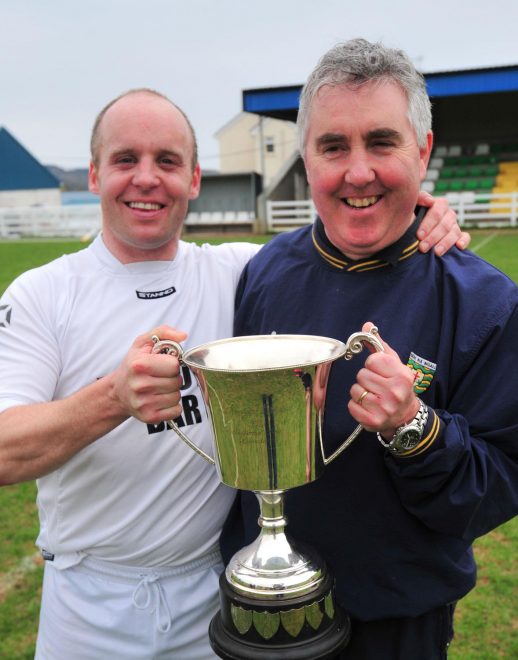 The Inver based club were unable to travel to play Gweedore United last weekend, resulting in a 3-0 win...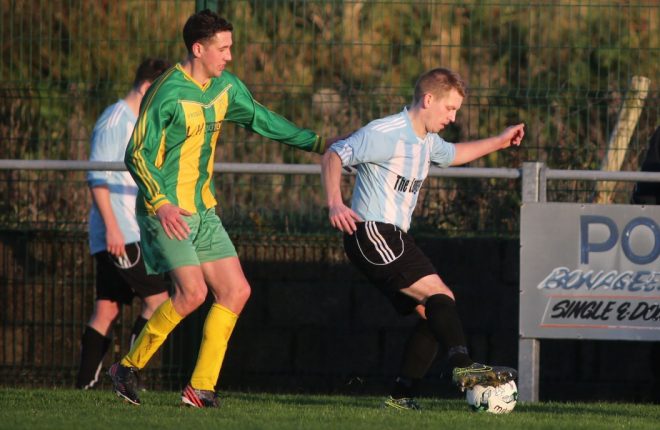 After weeks of cup action and the Oscar Traynor competition taking centre stage, it's back to full on league...