TWO seasoned hill walkers have thanked the Donegal Mountain Rescue Team (DMRT) who came to their aid after they got caught out by the weather on Muckish mountain.
Fergal Doherty (48), Dungiven, Derry, and his cousin Martina got into difficulty when they became stranded because of dense fog on Tuesday.
They sent a message to a friend, before making contact with the DMRT and spent several hours huddled in a deep gully waiting to be found.
The pair started climbing Muckish at 10am on Tuesday and returned to their car twelve hours later, some six or seven hours later than originally planned.
"I do a fair bit of hill-walking and have climbed Errigal on three occasions.," Mr Doherty said. "On Tuesday morning we had a last minute change of plan and decided to do Muckish for the first time. Martina had checked the weather that morning and the forecast was for cloud but little or no wind.
"All was fine until we approached the summit and it started getting very foggy. We carried on to the summit but it was after that that things started to go astray. Visibility was very poor – I've never seen anything like it before," he said.
"There is a path at the top that is supposed to help guide you back down the mountain, but there was snow on top while there was more fog which left us disorientated. Initially, we tried to solve the problem ourselves by posting a few images in social media hoping that someone would recognise what part of the mountain we were on. We then tried to download GPS co-ordinates but as it was getting on and we were conscious that it would be dark soon, so we made efforts to contact the mountain rescue team," he added.
"From the moment the team arrived, I knew we were in the safest and most competent of hands. We were in a deep gully and had to walk all the way back up the mountain which was a bit demoralising. They had organised for a helicopter to get us but that plan had to be aborted because of the fog. It took them over four hours to walk us down the mountain.
"We would like to say a huge thank you to the rescue team. They kept reassuring us and this is one trip that we won't forget in a hurry," he added.
Muckish is one of the trickiest mountains to come off in cloud because of the broad flat summit, surrounded by gullies, cliffs and very steep ground. It's very easy to get disorientated on and walkers are asked to always be prepared, even for a short trip up and down.
"We were well wrapped up with hats and gloves but I've learned to pack a few extra Mars bars and also to buy a USB charger for the mobile. The battery life in Martina's phone was very, very low by the time were found. Also, I'll pack a whistle which will help alert rescue teams of our location should something like this ever happen again. It's all part of the learning curve but, again, I would like to publicly thank the team for their help," he said.
If you go on the mountains you should be able to get off the mountain unaided (if you're not injured). If you do get lost or injured, do the sensible thing: get shelter, sit tight and dial 999 or 112 and ask for Gardaí and mountain rescue, and wait. Things to have with you on the hills: Map, map case, compass, torch, Bothy/survival shelter, hat and gloves, some food and water. Stay safe on the hills.
Posted: 6:00 pm January 21, 2016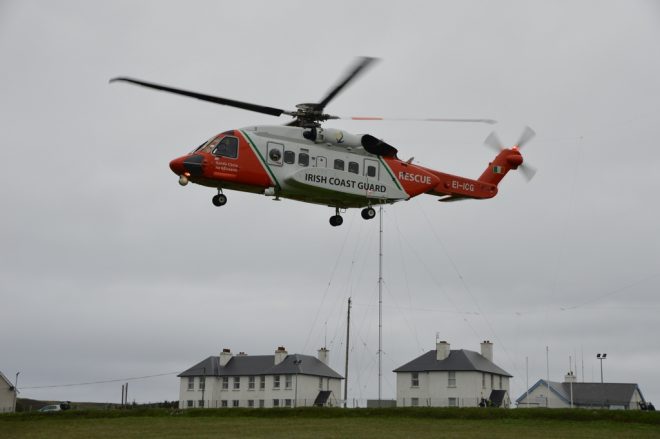 TWO divers were airlifted to hospital this afternoon after getting into difficulty close to Bunagee Pier near Culdaff. The...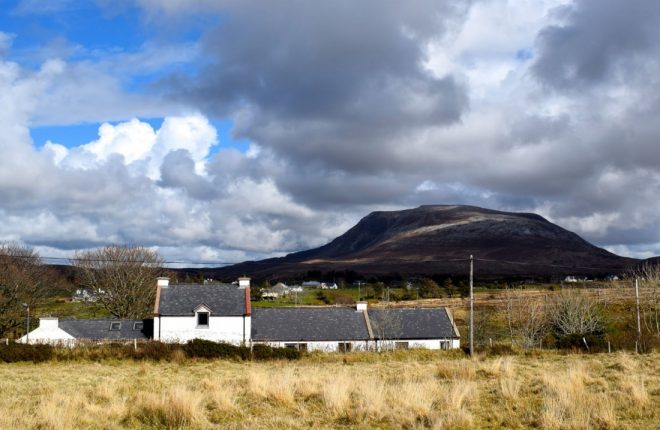 The open day will be held on Saturday, April 1, from 2pm to 5pm, and is sure to be...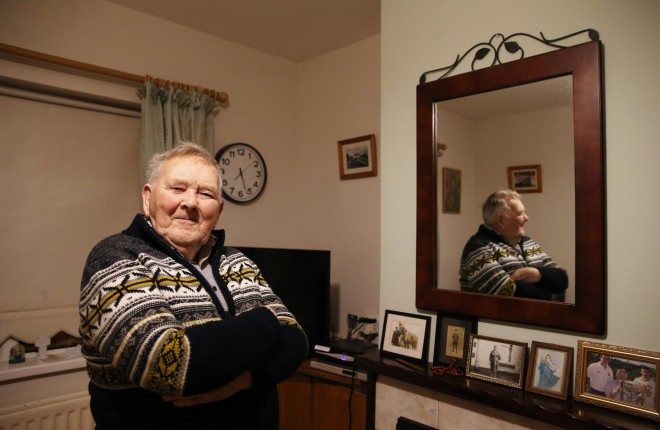 A Gallery of Images from around Donegal this week. See Friday's Donegal News for full coverage of events.