ANTI-abortion campaigner Tim Jackson has entered the general elelction race on the back of his 'Clean Up Politics' campaign.
Mr Jackson (26), from Ballybofey, previously worked as a volunteer for anti-abortion group Youth Defence and was one of hundreds of people who protested outside Leinster House to oppose the passage of the Protection of Life During Pregnancy Bill back in 2013.
A former Youth Defence spokesman Mr Jackson also wrote a blog on behalf of the pro-life group.
"Like a lot of people from Donegal I took part in pro-life marches in the past. I'm in favour of retaining the eighth amendment and that's included in my election literature. I worked with them (Youth Defence) as a volunteer in the past while I also wrote a blog up until a year or eighteen months ago. All my energies now are firmly focused on the forthcoming election," he said.
Over one hundred people were present at the launch of his General Election campaign on Saturday evening in Ballybofey.
The 26-year-old Ballybofey man, who is the youngest declared candidate, has opened an office in Main Street, Ballybofey.
According to Mr Jackson, the five Donegal TDs seeking re-election all turned down his request last year for commitment to the Clean Up Politics campaign goals, which are to cut TDs' salaries, make the expenses system accountable with receipts made available to the public, cut current €12m plus taxpayer funding of political parties and to reduce political pensions to the public service rate.
"People really want to see change in the county. They want representatives who won't hold back – people who will call a spade a spade. They want proper representation – people who will fight for the concerns and rights of voters," Mr Jackson claimed.
The Independent candidate said he has received a 'very positive' response on the door-steps.
"We must elect leaders who will serve and not take, who will act and not hide, who will speak and not lie. It's time to clean up politics, not only tackling TDs' enormous pay that makes power so dangerously lucrative, but also electing leaders on the content of their character and saying 'Goodbye' to the career class politicians who are holding this country back," he added.
"With this election, I'll be asking all of my fellow candidates to end the culture of perks and privilege for the political classes, starting with pay cuts for themselves. Then we will know who wants the job for the money. I want to be that honest, prudent, selfless leader that joins with you and thousands like us in building a future for Donegal and for Ireland," he said.
Posted: 8:04 pm January 9, 2016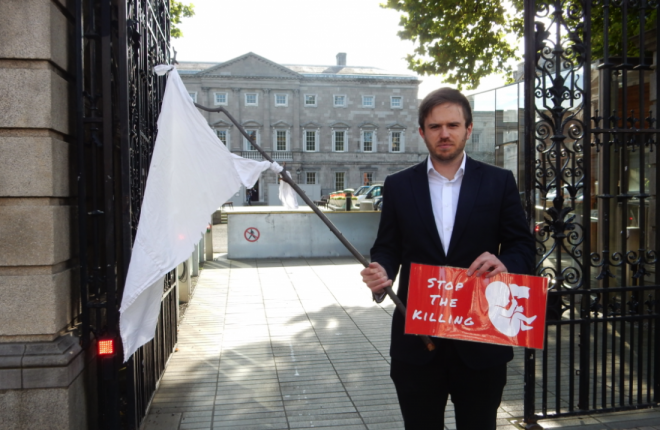 DONEGAL Pro Life have spoken out in support of Tim Jackson, the Ballybofey activist who has been on hunger...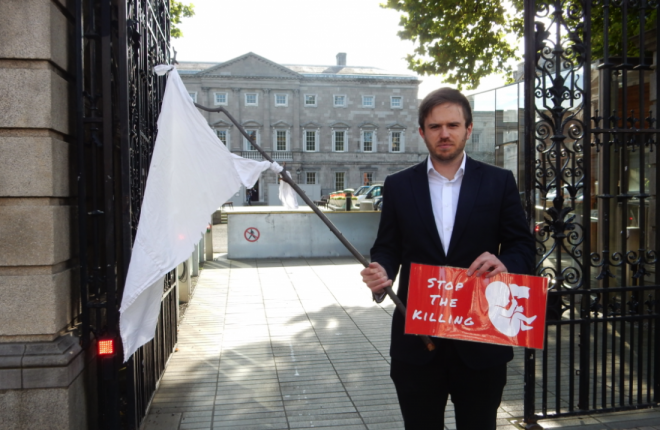 Mr Jackson, who ran in the last General Election, has refuted suggestions he is embroiled in a 'farce'.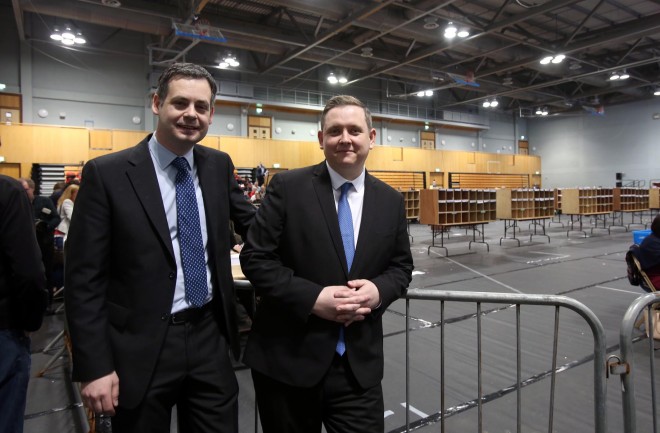 PEARSE Doherty has admitted Sinn Féin may have mismanaged its Donegal vote, resulting in sitting TD Padraig MacLochlainn losing...