by Louise Doyle
l.doyle@donegalnews.com
THE devastated brother of a missing pensioner has made an emotional plea for people to join the latest search in Donegal on Sunday in a bid to find his sibling, two months to the day after he was last spotted.
Robert Concannon, from Derry, was speaking to the Donegal News on Wednesday as fresh plans for a foot search – commencing at 12 noon from the Half Way House, Burnfoot, – the for 71-year-old father-of-two, John, were announced.
The last confirmed sighting of the vulnerable Derry man, who was diagnosed with dementia six to eight months ago, was from CCTV footage capturing him getting off a bus in the Lenamore Road area of the city, near the Donegal and Derry border.
Since then, a number of painstaking cross-border searches, assisted with the help of the Gardai and the PSNI, have taken place However, although large areas have been combed, Mr Concannon has not yet been found.
Speaking to the Donegal News on Wednesday, Mr Concannon said his brother's disappearance is taking its toll on the entire family, with hopes of finding the much-loved family man safe and well diminishing.
"It is very soul destroying to be honest. It's never out of our minds and it's wearing us all down. It's been an emotionally tough time and incredibly difficult for John's two sons, Jonathan and Edward.
"I couldn't say if I believed John were still alive, it gets harder to believe it with each passing day. He has been gone for two months now. The only way I would see through it is that if he got a lift with someone, was still eating somehow and has taken shelter somewhere. However, someone with dementia doesn't know they're cold or hungry.
"With dementia, people go back to their childhood and the only thing we can think of where he might have gone is back to our mother's home place of Burt. He would have been very young at the time when she was telling stories of growing up there, but unless something stuck in his memory."
To compound matters, Mr Concannon said his brother's verbal communication is non-existent as he is completely deaf and has no speech. However, he urged anyone who might come across John to search his person for some form of identification as he understands his brother may have been in possession of his Credit Union book on the day he went missing.
"He can't say a word. Even if someone were to come across him, he would have great difficulty communicating and expressing himself. However, he may have had something on him such as his Credit Union book, which would identify him to others."
Outlining what Sunday's search will entail, Mr Concannon praised the entire community who have rallied around to help and paid tribute to the kindness of strangers who have taken part to date, describing them as 'selfless'.
"Beginning at the Half Way House we are going to take our search out to Inch Island. It's a massive area and with lots of downward slopes, and people with dementia tend to walk downhill rather than uphill.
"We are calling for as many people as possible to come out on Sunday and help us. There has been a massive cross-border effort and response to finding John. Foyle Search and Rescue have been incredible too, even carrying out searches on days we couldn't.
"People have given up their own time to help, which has been a great source of comfort. They are really keeping us going."
Anyone wishing to help in the search on Sunday are asked to gather in the car park of the Half Way House at 12 noon. Searchers will be split into groups and a minibus has been arranged to take searchers to the drop off point and collect them again once the search is completed.
Volunteers are asked to dress for the weather and wear suitable clothing, including gloves, scarves and a good pair of sturdy boots, shoes or water boots.
Also, those who have a high-visibility jacket or item of clothing are asked to wear them as there are only a few that can be provided on the day.
"We would ask that anyone who would like to help in the search but has no lift to the meeting point please send a message to the 'Foot Search for John Concannon' Facebook page and we will do our best to get a car share sorted for them," added Mr Concannon.
Posted: 9:59 am January 8, 2016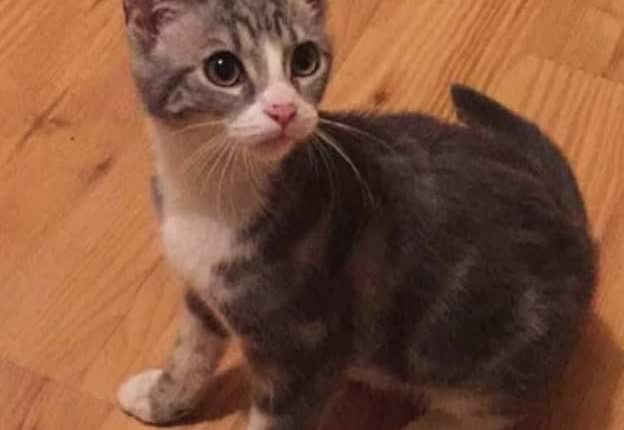 THE Animals in Donegal AID Sanctuary is trying to locate a kitten that has been missing since Tuesday from...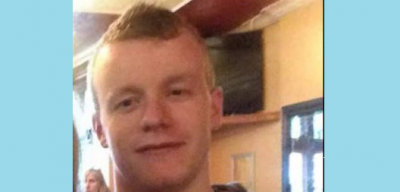 It's understood he was located in Paris earlier this morning.