TIR Chonaill Gaels clubman Brian McBrearty is looking forward to facing an old foe when his side take on Clonmel Commercials in the All-Ireland Senior Club quarter-final on Saturday in Ruislip.
Over twenty years ago, McBrearty used to play as a goalkeeper for Letterkenny Rovers and he had many good battles with Charlie McGeever, when the Derryconnor native played for Fanad United.
On Saturday, the two will meet again with Letterkenny man McBrearty acting as selector and substitute goalkeeper for the London representatives, while McGeever will manage Clonmel.
"I used to play against Charlie when I was a goalkeeper for Letterkenny Rovers," McBrearty explained.
"I was only about 16 or 17, but Charlie was playing for Fanad United and we would have played against each other quite a bit.
"He's done very well down in Tipperary. I have been keeping an eye on how he got on with their minors and they did very well this year.
"I'm looking forward to renewing acquaintances with him and maybe getting a pint after the match. It will be good to catch up."
McBrearty has been living in London since 2001 and is currently working as a contract manager for a construction company.
London sides do not have a good record in the All-Ireland Club quarter-finals, but their domestic championship was delayed this year, with the final only taking place a fortnight ago. McBrearty feels that gives his team a better chance than in previous years.
"One of the teams in the quarter-finals objected to a result and that held the whole thing up. The final wasn't played until November 29, which was a blessing in disguise.
"Usually we would have to go over to Ireland to get a few challenge matches, but this year we had a good competitive semi-final and final.
"There's also good competition for places in training, so that leaves us in good stead this year.
Barney Breen, who formally managed Leitrim, is in charge of the Gaels, and McBrearty is part of his management team.
The 40-year-old is also the substitute goalkeeper, and while he would love to be playing, he has stiff competition.
"I was part of the London county management team this year, and then with being the eldest member of the panel, I suppose it was just a natural progression to join the club management.
"I don't think anyone is happy to be a sub. But we have a very good goalkeeper in Declan Traynor from Meath.
"I have been playing with him for a few years now and he is an excellent goalkeeper. He would make it onto any county team and I'm just really there for back up."
McBrearty isn't the only Donegal man in the Tir Chonaill Gaels set-up. Seimi 'Nanny' Friel (Gaeil Fhanáda), Adrian Hanlon (Dungloe) and Ashley Carr (Kilcar) have all joined up with the club this season and have been in excellent form in the forward line.
"It's just a coincidence that they joined together. The boys all landed over at the same time, and like anyone who comes over to London, there was just nothing at home for them.
"They have got jobs over here and they seem to be happy enough with the few pound they are making.
"It's a very well run club here with a good clubhouse and floodlights and things like that. With no disrespect intended, it's a better set-up than a lot of Donegal clubs have.
"The three of them are all lethal attackers and we'll need them on form when we come up against an up-and-coming Clonmel team."
Tir Chonaill Gaels have won eight of the last eleven London Championships, but have come unstuck in the All-Ireland quarter-final each time.
Some pundits have said that this is as good a chance as a London team will get to make it through to the semi-finals, but McBrearty doesn't see it like that.
"I've heard a lot of people say that, but you have to give a lot of credit to Clonmel.
"I think myself that Nemo Rangers probably took their eye off the ball and underestimated what Clonmel could do.
"We have been studying them hard over the last week or so, and they have come through a very tough Tipp Championship and then the Munster Championship, so we're under no illusions about the task ahead.
"We're hoping we will be the team to make the breakthrough. There were a couple of times in the 90s when London teams came close, but just didn't quite get over the line.
"It would be great to get the monkey off the back, but we know we're big underdogs. We will aim to go out and leave everything we have on the field."
McGeever says himself and McBrearty would have been considered soccer men when they last came up against each other, but it will be strictly GAA this week.
"It's a bit of a blast from the past," said McGeever.
"I wasn't looking past the Munster championship, and then someone told me after we beat Nemo that Brian was involved with Tir Chonaill Gaels.
"It's a long time since I used to come up against him now. Back then, like myself, he would have been considered a soccer man. It's changed times now."
Clonmel became the first Tipperary team to win a Munster Championship when they got the better of Nemo Rangers two weeks ago.
The Commercials looked a beaten team as that game petered into injury-time, but Michael Quinlivan scoring a dramatic winning goal in the last seconds.
The Cork champions were clear favourites, but McGeever never doubted his men.
"People have been saying to me that you must have been surprised by that, but I wasn't really, because I've been through the wringer with them a couple of times already this year.
"We were six points down in the county final and came back to win by two. Nine of the team are under 21, and we were 11 points down in a game in the under 21 championship and came back to win again.
"We have a young age profile and they don't stop until the final whistle blows."
McGeever has had a long season after taking Tipperary to the All-Ireland Minor Final, and leading the Clonmel charge, but he is hoping for one more big win to cap off a good 2015 and set up a meeting with Paul Durcan's, Ballyboden St Enda's.
"It has been a long year and the club still has three teams in different championships. But if we could get over this, we might be able to relax for a while."
Posted: 10:00 am December 12, 2015
Paul Durcan and his Ballyboden St Enda's team will play in the All-Ireland Club Final on St Patrick's Day,...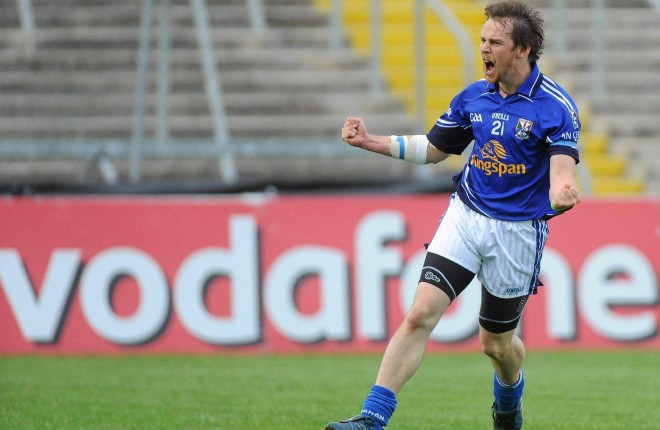 While we get set to enjoy the festive season, spare a thought for intercounty players throughout Ireland, who are...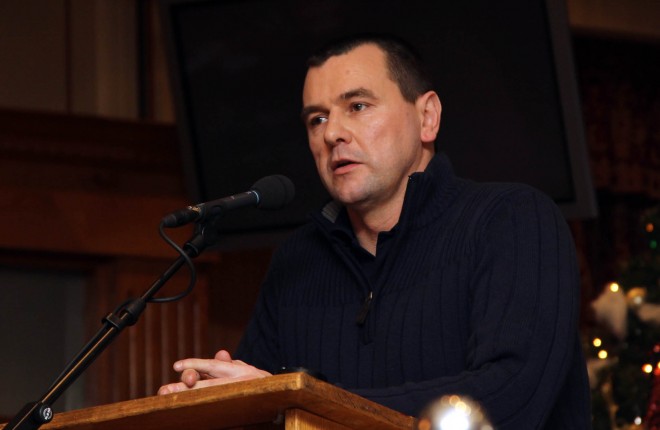 All eyes will be on the convention this weekend, with a number of positions at executive level set to...