VOLUNTEERS at the local branch of the Samaritans charity are fully prepared for what is expected to be another busy Christmas.
A spokesman for the Derry office, which covers most of east and north Donegal, said it received more than 26,000 calls last year and is expecting a significant increase of the festive period.  
Mr Giovanni Doran, a volunteer, also stressed that their free phone number, 116123, can be accessed from both sides of the border, whether you have credit in your phone or not.
"On any given day, we get an average of 50 or 60 calls over a 24-hour period and that numbers always increases at Christmas," he said.
"A recent survey, carried out by Samaritans in the UK and Ireland, found that one in every six of those asked said they found that this is the loneliest time of the year. One fifth also said they spend Christmas alone, although not all found this to be a negative experience. From my point of view, one of the saddest things was that one in 25 questioned said, when asked by others, they would be spending Christmas with friends or family when, in fact, they were spending it alone. There is such a stigma attached to people being on their own at this time of the year. While I am quoting figures, they reflect what real people are experiencing."
Mr Doran added that Samaritans is not just for people with suicidal tendencies, but for anyone who wanted someone to talk to and listen to what they had to say.
"Our service is totally confidential, free and our volunteers do not judge anyone. We are here to let people know that they do not have to go through their difficulties alone. The earlier people talk about their feelings, the easier it is for them to get through that difficult part of their lives, instead of thinking they have no other options."
The Samaritan telephones are answered 24 hours a day, 365 days a year. There are no answering machines, only another human being at the other end of the line.
However, in today's electronic age, more and more young people are going online in a bid to resolve their problems. All e-mails to the Samaritans are received through a central server, coded, and sent around the numerous Samaritan branches to be answered before being returned to the sender.
Statistically, the busiest time of the day for the Samaritans is between 10pm and 2am.
People can still telephone the old Letterkenny number and their call will be relayed straight through to Derry.
Anyone feeling lonely, depressed or suicidal can contact the Samaritans on 116123 (free phone) or 04871-265511. You can also visit the Samaritans at 16 Clarendon Street, Derry, any day from 10am to 10pm or e-mail them at jo@samaritans.org
The Samaritans rely heavily on fund-raising and will warmly welcome donations, in either sterling or euro, through the Derry office or via www.samaritans.org
Posted: 12:55 pm December 23, 2015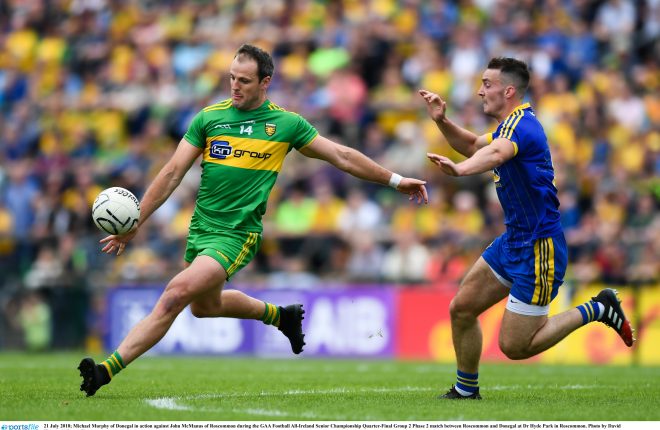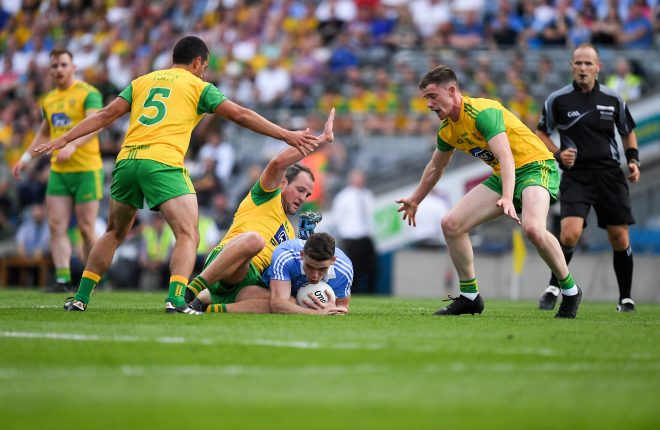 There were high hopes ahead of the first weekend of the Super 8s, but unfortunately the football didn't live...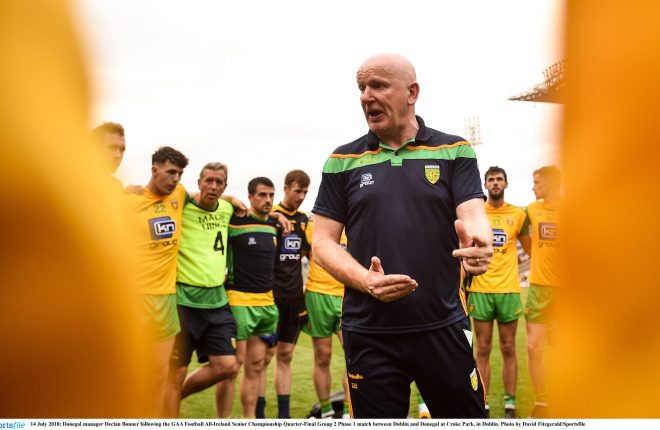 Donegal face Roscommon in Dr Hyde Park on Saturday at 5pm.