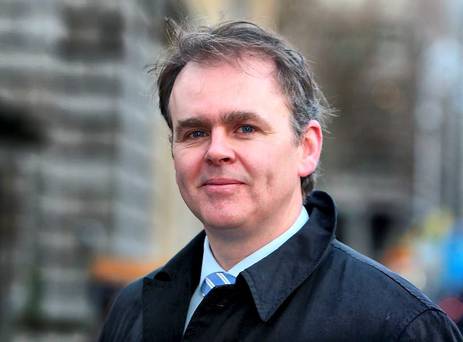 NORTHWEST whitefish quotas have increased by 20 per cent following an EU council agreement yesterday in a move set to benefot fishermen in Donegal.
Fine Gael Minister Joe McHugh welcomed the announcement by the Minister for Agriculture, Food and the Marine, Simon Coveney T.D. that he has secured 36,886 tonnes of whitefish quotas for Irish fishermen at today's EU Fisheries negotiations
"This is a very positive result for Irish fishermen and I would like to commend Minister Coveney and his officials on securing this deal, which involved considerable negotiations into the early hours of this morning.
"The quotas secured at the EU Fisheries Council are important for ports around the coast, but particularly important in Donegal, with Greencastle and Killybegs in the North West quotas increasing substantially, with whitefish quotas having increased by 20% with notable increases also in megrim ( 26%), monkfish (20%), north west haddock (42%) and  rockhall haddock (25%).
"In relation to herring off the West and North West coast, further scientific advice is being sought with a view to establishing a small commercial fishery later in the year.
"For the third consecutive year, the values of whitefish and prawn quotas available in 2016 show an increase.  The overall 8% increase in quota for prawns, one of Ireland's most valuable fisheries, includes a quota uplift to support the introduction of the discards ban.
Minister Coveney said, "We are currently rolling out the most radical reform ever agreed under the Common Fisheries Policy. The phasing out of discards is a challenging policy for the fishing community to implement and is being supported by the introduction of quota uplift for fisheries affected. A discards ban will apply to prawn, whiting, haddock and hake fisheries in 2016.   Fishermen are being given additional quota to cover the increased landings with an 18% overall increase for these stocks with an additional value of €9m, if more selective fishing methods are used to avoid juvenile catches."
Concluding Minister McHugh, "This package will result in further support for the seafood sector, which will see an increase in quotas and stability for the fishing sector in the coming years. This is a very positive deal for our fishing sector, which will see huge benefits in coastal counties such as Donegal.  I believe this deal for 2016 will support further growth in the seafood sector further showing this Government's commitment to the fishing sector."
Posted: 11:21 am December 16, 2015