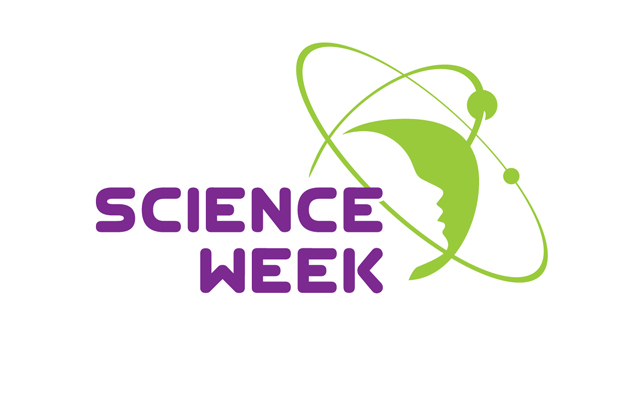 SCIENCE Week is continuing across Donegal with large numbers of students participating in different events across the county.
Today's Science Week highlight is the Science Club in St Baithins school where the Science Club team helped students to find their way in a maze and solve puzzles.
With over 800 events registered on www.scienceweek.ie: The theme of Science Week 2015 is: 'Science Week 2.0 Design Your Future' and will celebrate how science empowers 'you' to 'Design Your Future'.  Science Foundation Ireland's Science Week offers a unique opportunity to explore the power of science and see what the future can hold.
 
Science Foundation Ireland's Science Week provides an exciting opportunity to showcase the national spread of activities and huge interest in science.  
 
Other events taking place in Donegal throughout Science Week include:
 
Wednesday 11th November:
·         Anyone 4 Science. Science workshops with Anyone 4 Science presenters Christine Campbell and Theresa Lynch.  Shows begin at 9:30am at Central Library, Oliver Plunkett Road, Letterkenny.
 ·         Interactive workshop with Dr. Trish Murphy where children will experience hands on experiments. Milford Community Library, PSC, Milford.
 
·         Science Exhibition. In the school science exhibition, small groups of students work together on a science project. Science fair projects provide students the opportunity to think critically, and address their interests through inquiry-based learning. The first years have been working on their chosen projects for the past 10 weeks and have put in a great effort. The pupils are looking forward to presenting their projects and would like to invite you the students, families and staff to call up and take part in the exhibition. Begins 10:30am at Crana College, Buncrana.
Sunday 14th November:
·         Science activity family morning. Science activity family morning presented by the staff of Abbott Ireland taking place at Bundoran Community Library, Civic Offices, Station Road, Bundoran.
Posted: 3:06 pm November 10, 2015