Letterkenny U15 10 Dungannon U15 25
Letterkenny started this game as if they were still in their beds as the Dungannon outhalf had 3 tries scored before they wiped the sleep from their eyes.

After a great swerving run by Lucy O'Connell, a ruck was formed, Sara McBrearty fed centre Mia Alcorn and she powered over the line from 15 yards to give Letterkenny a try.
At this stage Yasmin Sparkes and the two Duffys, Tara and Jade, were doing excellent work in the loose and started to provide ball for the two half backs especially Marybeth McBrearty who made a number of telling bursts.
The Dungannon outhalf, who had an excellent game, then scored again.
Letterkenny bounced back once more to score a brilliant try when Sarah Bundschu made a fantastic break before passing to Aoife O'Riordan who powered between two players and dived over the line for an excellently worked try.
Unfortunatly their skipper Emma Curran who had been tackling like a trojan injured her hamstring before Mia Alcorn, the other leading light in the team, got a bang on the head and had to leave the procedings.
Up steppped the subs and Eimer Alcorn, proving that although it was her first game, that she is no slouch either at tackling or running. Two more debutants in Chloe Wasson and Shannen Wilkin came on as well and aquited themselves well. Near the end Dungannon scored again when Kelley Higgins made a fantastic tackle but did not have the support to stop them getting over the line .
Playing for Letterkenny were: Tara Duffy, Jade Duffy, Aoife O'Riordan, Sarah Bundschu,Sarah McBrearty, Marybeth Mcbrearty, Emma Curran(capt), Amy McClintock, Allanah Boyle, Yasmin Sparks, Kelley Higgins, Mia Alcorn, Chloe Wasson, Lucy O'Connell, Eimar Alcorn, Shannen Wilkin.
Next Sunday we travel to Viginia for a League match. Bus will be leaving Tobins at 10.30 sharp. With a couple of players out injured there will be a chance for the subs to step up to the mark.
Posted: 7:57 pm November 25, 2015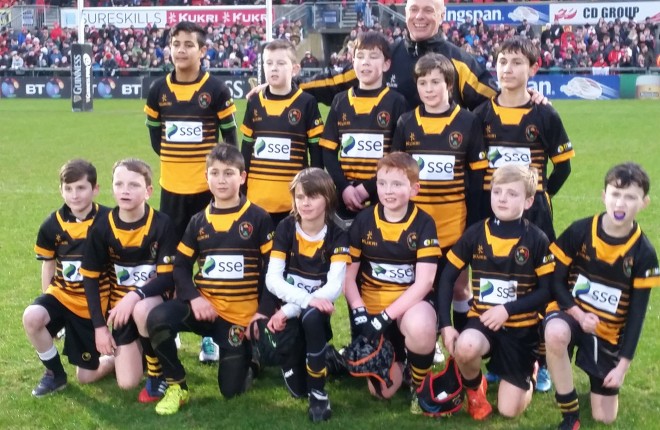 Letterkenny Rugby Club's Under 12's team were invited to play at half-time during the Ulster v Munster Pro12 match...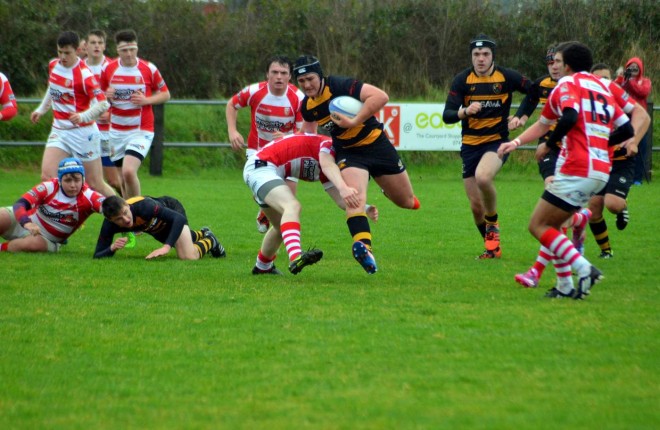 Letterkenny under 18's finish out the year with another emphatic away victory in Ballinahinch on Saturday last.