Name: Stephen Ward
Age: 20
Occupation: Student
Team: Glenfin
If you were throwing a party and you could invite anyone in the world, dead or alive, who would you ask around?
I'll definitely take some slagging for this but Taylor Swift would have to be a cert. I'd probably invite Michael Collins and Dean Martin too.

Where do you like to go out to celebrate after a big victory?
We would normally stay local or else go to Letterkenny.
What's the worst pitch you've ever played on?
Our old pitch used to be fairly bad in the wet weather. Dungloe's pitch isn't great.
Which character in any film are you most like?
I'd like to say James Bond but I'd probably be more of a Forrest Gump.
Any odd items in your kit bag?
Nothing out of the ordinary, I find it hard enough to remember to keep the football boots in it never mind anything else.

Who's the biggest joker in the team you play for?
No one really stands out, there is a fair few clowns about the place.

Which team mate has the best looking other half?
There would be a couple of candidates for that. Ronan Gallagher always likes to think he has a good looking woman on the go.
Who is the worst trainer?
Not sure about this but Jason Morrow has a habit of being "sick" on the odd Sunday morning.
Who spends most time in front of the mirror in the dressing room?
There hasn't been mirrors put up yet in the dressing rooms but Andrew Walsh is very fond of himself.

Who's the best/worst person to sit beside on the team bus?
We're rarely on a bus anymore but down the back anywhere is usually where the craic is at.

Who has the best and who has the worst diet on the team, and what does it include?
I have a fairly good diet myself. I'm fond of my chicken and veg. Not sure of the worst but a lot of them like their take-aways.
Toughest opponent you have faced?
Marked Leo McLoone earlier in the year which was tough enough. Tony Carlin is always a formidable opponent at training though.
Best or worst quote you've heard, either from a manager, player, opponent?
Martin McGlynn is always good for the inspirational lines. I always liked "Football isn't a matter of life or death, it's much more important than that" from Bill Shankly.
Best manager you've ever played under?
I would have played under a few good ones. Gerry McCool was always very good at underage. I always liked my having my father (Frank) as manager too even if it meant getting the odd earful now and then.

Best ever performance?
None really stand out which probably isn't a good sign.

One to forget?
There is more choice for this. Hard to pick but I was put on and taken off again in one game this year which says all you need to know about that performance.
Sporting ambition? To win the Senior Championship with Glenfin.

When you were playing in the back garden, who did you pretend to be?
Always Dara O' Se and especially Brian Dooher. Was a big fan of the runs up and down the wing it must be where I got my stamina and pace from.
If you were in charge of transfers, who'd be in and who'd be out of the team?
I wouldn't change much in fairness. I would probably throw a few more of the younger boys in there.
Posted: 11:33 am November 10, 2015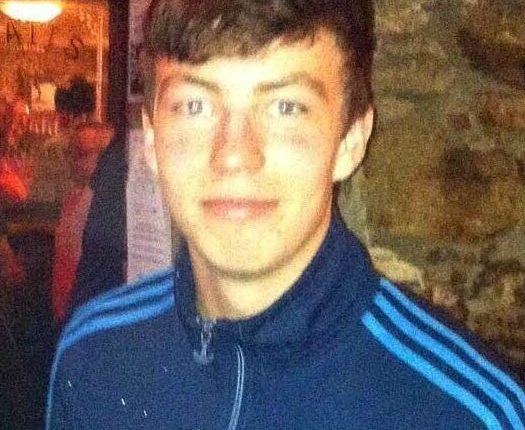 James Kee stepped into the Five minutes with hotseat recently
Paul Burns gave us an insight into the Donegal hurling dressing room.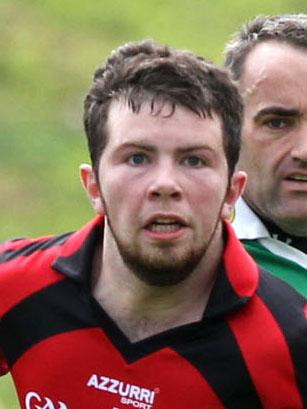 Calvin Bradley gives us an insight into the Red Hughs dressing room.