IRELAND manager Joe Kernan has announced an impressive line-up of newly crowned football All-Star award winners for duty in the upcoming EirGrid International Rules test against Australia.
The Ireland management were in Croke Park today to unveil their match day panel of 23 players for the November 21st test – with an additional eight players listed on standby in the event of injury.
Forward Patrick McBrearty is the only Donegal player on this year's squad after both Michael Murphy and Neil McGee – members of previous Ireland squads – decided against taking part this time around.
Fresh from being named Footballer of the Year last Friday night, wing back Jack McCaffrey from the Clontarf club in Dublin is one of nine All-Stars selected by Kernan, and is joined by fellow members of the elite playing class of 2015 in Mattie Donnelly, Lee Keegan, Philip McMahon, Conor McManus, Rory O'Carroll, Aidan O'Shea, Donnchadh Walsh and Ireland team captain Bernard Brogan.
After a season that saw them win all four competitions that they competed for in 2015 namely O'Byrne Cup, Allianz Football League, Leinster Championship and the All-Ireland, it is no surprise to see Dublin top the list of representatives with five Dubs selected, and 2014 All-Star Diarmuid Connolly joins McCaffrey, Brogan, McMahon and O'Carroll in the Irish squad.
Over the last ten weeks a total of 70 players have been involved in training and trial matches before the panel was whittled down and the Irish squad will have five of the six All-Star forwards who were unveiled last week available.
Ireland boss Joe Kernan is confident that he has assembled a strong squad capable of competing with the Australians.
Kernan said: "We've been delighted with the response and the hard work put in by players from all over the country in the last eight weeks in a bid to represent Ireland.
"Unfortunately injuries and club commitments have ruled some players out, but I am happy that we have still managed to assemble a very strong squad and it was a difficult job to reduce numbers down to the squad and the standby list.
In all, there are 12 counties from across all four provinces represented in the match day 23 and the county breakdown is Dublin (5), Tyrone (3), Laois, Kildare, Cork, Monaghan, Mayo (2 each), Clare, Tipperary, Longford, Kerry and Donegal (1 each).
Tickets for the game at Croke Park are available from gaa.ie/tickets and from selected outlets and are priced at €25 for adults and €5 for Under 16s.
Throw-in on Saturday week is at 7.0 and the game will be preceded by the Hurling Shinty international between Ireland and Scotland.

There will also be a commemoration to mark the 95th Anniversary of Bloody Sunday.
 
IRELAND SQUAD FOR EirGrid INTERNATIONAL RULES TEST WITH AUSTRALIA, November 21
1 Niall Morgan (Tyrone)
2 Colm Begley (Laois)
3 Gary Brennan (Clare)
4 Bernard Brogan (Dublin) CAPT.
5 Eoin Cadogan (Cork)
9 Mattie Donnelly (Tyrone)
10 Eoin Doyle (Kildare)
11 Peter Harte (Tyrone)
13 Darren Hughes (Monaghan)
15 Lee Keegan (Mayo) VICE CAPT.
17 Paul Kerrigan (Cork)
19 Jack McCaffrey (Dublin)
20 Ciarán McDonald (Tipperary)
22 Philip McMahon (Dublin)
23 Conor McManus (Monaghan)
25 Rory O'Carroll (Dublin)
26 John O'Loughlin (Laois)
28 Aidan O'Shea (Mayo)
29 Michael Quinn (Longford)
31 Donnchadh Walsh (Kerry)
33 Diarmuid Connolly (Dublin)
34 Paul Cribbin (Kildare)
35 Paddy Mc Brearty (Donegal)
 
STAND BY PLAYERS:
16 Paddy O'Rourke (Meath)
6 Killian Clarke (Cavan)
7 Ray Connellan (Westmeath)
14 Kieran Hughes (Monaghan)
21 Gearoid McKiernan (Cavan)
24 Dessie Mone (Monaghan)
27 Colm O'Neill (Cork)
30 Enda Smith (Roscommon)
Posted: 1:07 pm November 11, 2015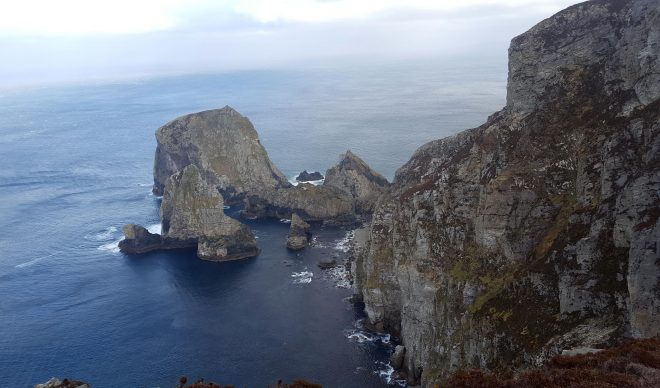 I've undertaken many walks since moving to Ardara fifteen years ago but this was the first time to sign...
  Promoting sustainable access to uplands and natural environments is what the ASCENT project is looking to achieve and...