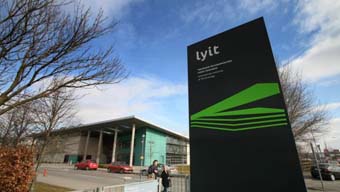 THE Minister for Education and Skills, Jan O'Sullivan, TD has approved the Connacht-Ulster Alliance (CUA) application to proceed to Stage 2 of the Technological University (TU) designation process.
Galway-Mayo Institute of Technology (GMIT), Institute of Technology, Sligo (IT Sligo) and Letterkenny Institute of Technology (LYIT) have put forward proposals for a merger to form the Connacht-Ulster Alliance (CUA), and they submitted a Stage 1 Expression of Interest to the Higher Education Authority (HEA) for Technological University (TU) designation earlier this year.
The Minister's decision today has been informed by the advice of the HEA board who considered the CUA expression of interest on October 6th, 2015.
The Minister congratulated the consortium on its success in reaching Stage 2 of the process for TU designation, and wished them the best in their future endeavours in this process.
The Minister went on to outline that "Designation as a Technological University requires the achievement of challenging criteria and there is significant work to be undertaken by this consortium in the next stages of the process in order to achieve the standards required. The Board of the HEA has highlighted a number of issues and challenges that will need to be addressed as they progress through the process."
In line with the process for designation as a TU, Stage 2 of this process involves the preparation of a plan by the Connacht-Ulster Alliance, to meet the criteria for designation as a Technological University.
Posted: 12:33 pm October 21, 2015