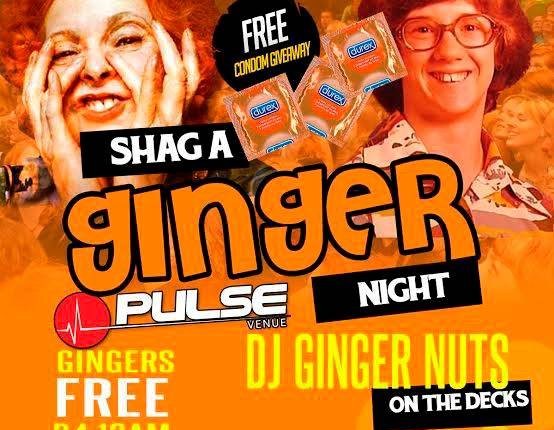 BY C.J.MCGINLEY
PLANS to have a 's…. g a ginger club event in Letterkenny has met with a sharp rebuke.
Angry callers to Highland Radio this morning hit out at the event describing it as 'disgusting and hurtful'.
The event is being advertised as a Student function and will take place at The Pulse on Wednesday night. Free condoms will be distributed and there is free admission for people with ginger hair before midnight.
However, some parents are furious about such an event. Anthony Dunleavy from Glenvar has even gone as far as making a formal complaint to the gardai.
Gardai say there is no laws against discrimination on grounds of appearance.
"It is in such bad taste," Anthony said.
"It is the way the whole thing is being promoted. I have a daughter who has ginger hair and she is beautiful- to me it is belittling young girls with ginger hair," he said.
One young caller disagreed and said it was a way of helping to 'change perceptions'.
"It is not that serious. I've ginger hair myself and see no problem with it. Giving out free condoms is a good thing too," he said.
The Students Union in Letterkenny has distanced itself from the event.
"As Students' Union officers we have no control over what nightclubs and various venues promote with regards to events. With regards to "S….G a Ginger" night, we have not promoted this event and accept no responsibility. In the LYITSU we promote equality among people, no matter what age, gender, hair colour, sexuality or ethnicity," President Dylan McGowan said.
Posted: 11:48 am October 5, 2015