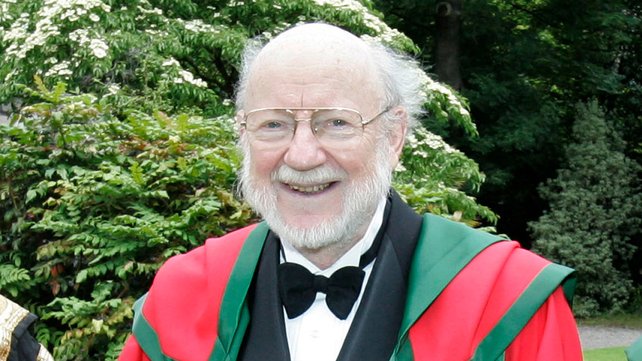 BY C.J.MCGINLEY
A Donegal born scientist has been jointly awarded the 2015 Nobel Prize for Medicine and Physiology.
William C. Campbell, who was born in Ramelton and colleague Satoshi Omura were jointly awarded half the prize for their discoveries concerning a novel therapy against infections caused by roundworm parasites.
The other half of the prize went to Chinese scientist Youyou Tu for her discoveries concerning a new therapy against malaria called Artemisinin.
The announcement was made by the Nobel Assembly at the Karolinska Institutet this morning.
An expert in parasite biology, Prof Campbell, who was born in 1930, received a BA from Trinity College Dublin in 1952 and was awarded a PhD from the University of Wisconsin in 1957.
From 1957 to 1990 he was with the Merck Institute for Therapeutic Research and from 1984 to 1990 worked as Senior Scientist and Director for Assay Research and Development.
Prof Campbell is currently a Research Fellow Emeritus at Drew University, Madison, New Jersey.
In 2012, Prof Campbell along was conferred with an honorary doctorate at Trinity College.
Prof Campbell and Prof Omura discovered a new drug, Avermectin, the derivatives of which have radically lowered the incidence of river blindness and lymphatic filariasis.
The drug has also shown efficacy against a growing range of other parasitic diseases.
Posted: 12:11 pm October 5, 2015