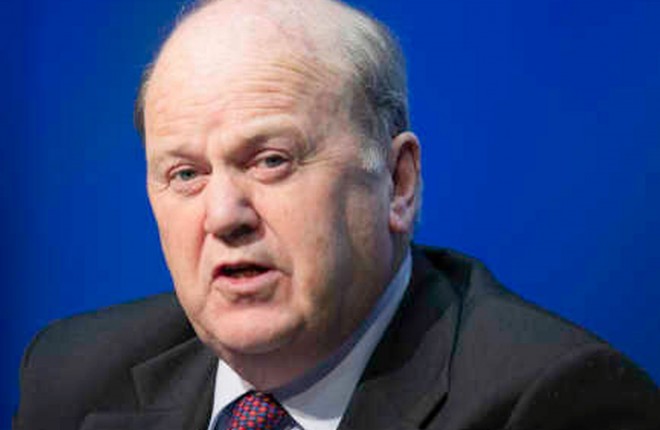 The Minister for Finance Michael Noonan and Minister for Public Expenditure and Reform, Brendan Howlin, delivered Budget 2016 to the Dail this afternoon.
Here are some of the key points:
The Minister for Finance has announced a series of cuts to the Universal Social Charge. Delivering Budget 2016 in the Dáil today, Michael Noonan said the entry threshold to the USC would be increased from €12,012 to €13,000 in January. He said this move would remove approximately 42,500 workers from the scope of the charge entirely. 
Minister Howlin has also announced an additional 2,260 teachers are to be employed including 600 new resources teachers. He also announced funding to recruit and retrain an additional 600 gardaí.
Child benefit is to be increased by €5 per month per child from next year to €140. Minister for Public Expenditure and Reform Brendan Howlin said that the reduction in unemployment allowed him to make this change. Mr Howlin also announced that children would be eligible for free childcare for two and a half years, between the ages of three and five and a half years.
Also confirmed were a €56 million increase in capital spending for housing
Cigarettes will increase to €10.50 from tonight.
Minister for Health Leo Varadkar will receive funding to extend the free GP care scheme to children under 12.
 Mr Noonan will increase a tax credit for people who are carers in the home from € 800 to € 1,000.
The Old Age Pension will increase by €3 per week
The Christmas bonus for social welfare recipients will be restored to 75 per cent of the recipient's weekly payment. It means a pensioner on the current rate of €230 will receive a bonus of €173 and a dole claimant receiving unemployment benefit of €188 will get a bonus of €141.
A tax credit for the self-employed, akin to the €1,650 PAYE tax credit, will be given to the self-employed and farmers. It will be rolled out over a number of years and will be worth around €500 next year.
Posted: 5:29 pm October 13, 2015