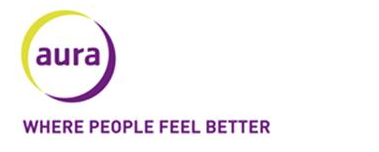 Following a recent meeting with the board of Directors of Letterkenny Sports Complex Development Ltd and the management of Aura Sport and Leisure, both parties are happy to announce its action packed schedule for the complex over the coming months.
In addition both parties noted that the membership and activity levels have increased strongly over the past number of months. The centre will be holding an open day on the 10th October to launch the newly refurbished pitches and showcase the various areas available for hire. With local clubs playing tournaments on the day, there will also be lots of family fun activities including a bouncy castle, raffle, refreshments and games taking place from 12pm- 4pm.
The launch will showcase all the areas available for a variety of sports such as soccer, basketball, badminton, volleyball and much more. All are welcome to come down and soak up the fun atmosphere. Aura Letterkenny Leisure Complex offers excellent, state of the art facilities for health and fitness, including; a sports hall, running track, 3 x 5-aside pitches and one full size Astro pitch.
Multiple groups can be catered for both indoors and outdoors, making it the ideal venue for teams, clubs or groups of friends looking to train, play or compete. The complex also plays host to the renowned Aura Swim Academy which will be rebooking for its next term from the 10th October.
The new term will offer some extra classes with smaller class sizes, which is great news for any parent that recognises the importance of children's swimming lessons. For gym goers; the centre is currently offering special 180 day memberships for only €180. The special introductory memberships have proven increasingly popular for people looking to kick start their fitness in the lead up to the winter months.
"Aura has gone from strength to strength recently and we're happy to report that memberships are also going strong at the centre. The arrival of the new Operations Manager Áine Temple has made a really positive impact" said Cllr Jimmy Kavanagh, Chairman of Letterkenny Sports Complex Development Ltd.
Meanwhile the renowned Aura Arena is gearing up towards upcoming events such as the WFF (World Fitness Federation) National Championships on the 17th October, Ulster Irish Dancing Championships from the 26th October – 1st November and North West Motor Show on the 7th & 8th November.
"There's plenty of exciting times ahead at the Aura Letterkenny Complex and I believe the community will benefit greatly from all the upcoming sports and fitness related activities taking place" said Mayor Gerry McMonagle. For more information please contact the Aura Letterkenny team on 074 9106422 or visit auraleisure.ie
Posted: 10:36 am October 5, 2015