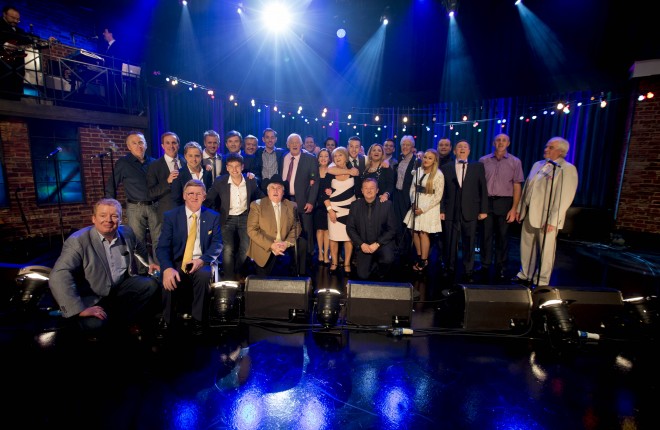 The Late Late Show enjoyed its highest audience of the year so far for Friday night's country special featuring Donegal's own Daniel O'Donnell. An average of 707,400 people tuned in for the show which saw interviews and performances from the biggest stars on the Irish country scene including Daniel along with Big Tom and Nathan Carter.
 
The show attracted an audience share of 52 per cent with over a half of all Irish viewers watching television at that time tuning in to enjoy The Late Late Show in its entirety.  
 
The total audience reached over the course of the show was 1.3 million.
 
Host Ryan Tubridy said: "We knew that country is huge when we decided to have this special, so it's no surprise to us that so many people tuned in on Friday night. It was truly one of the most enjoyable Late Late Show's I've ever presented and the reaction to Big Tom's appearance, and that very special performance of Four Country Roads, was something to remember".
 
The show, which also featured interviews with Ireland rugby coach Joe Schmidt and Brooklyn star Saoirse Ronan, has proved very popular on the RTÉ Player with almost 30,000 streams since Friday, making it the strongest episode of the show since its return in September. There were 6,300 live streams on Friday night alone, the highest volume of live streams per episode this series.
 
RTÉ One has even more for country fans to look forward to as new series Stetsons and Stilettos starts this Sunday, November 1st at 7.30pm. In this revealing series, we discover the world of Irish country and its fans, join the scene's biggest star Nathan Carter on the road in the run up to his biggest ever gig, and attend a wedding with a difference when Dervla Burke from Crystal Swing customises her very own country themed wedding.  
 
Posted: 9:32 am October 28, 2015