BALLYBOFEY man Tim Jackson has accelerated his 'Clean Up Politics' campaign to reduce politicians' earnings by launching a billboard truck that will visit towns around the county over the coming weeks.
He aims to reduce TD's wages from just under €90,000 to €45,000, along with a raft of other changes to expenses, pensions and State funding of political parties.
Adding to that headache for Donegal deputies, Mr Jackson has also indicated he may run in the upcoming General Election if their response is unsatisfactory.
"I'll wait to hear the reaction of TDs to the campaign over the coming weeks, and if they don't agree to our aims, I'll be very tempted to go head to head with them in the election and offer people an alternative," he said.
"I've been very encouraged by the public's reaction to this campaign, and it's not surprising really – so many of us sense our politicians are removed from the hard realities facing people in their day to day lives, mainly because they live in these ivory towers of big salaries and benefits for the political class.
"If they are not willing to accept a more reasonable wage of €45,000, which is still €10,000 more than the average industrial wage, then that tells me they are largely in the job for the financial perks, and not solely focused on the good of the people they claim to serve."
Nephew of former hoteliers Barry and Margaret Jackson, Tim previously founded the 'Homes From Donegal' charity to build homes in Africa for refugees displaced by war.
As part of the Clean Up Politics campaign, candidates at the next General Election are being asked to adopt four policy points concerning their earnings.
They are: Salaries should be reduced from €90k to €45k; Expenses must be fully vouched, with receipts made publicly available; Pensions will be reduced in line with the current public service rate and a €13m p/a funding of political parties will cease.
Posted: 2:31 pm October 28, 2015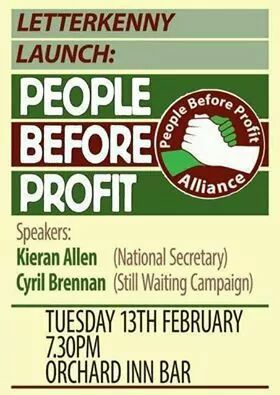 People Before Profit will launch a new Letterkenny branch tomorrow night in the Orchard Inn Bar.  Speakers will...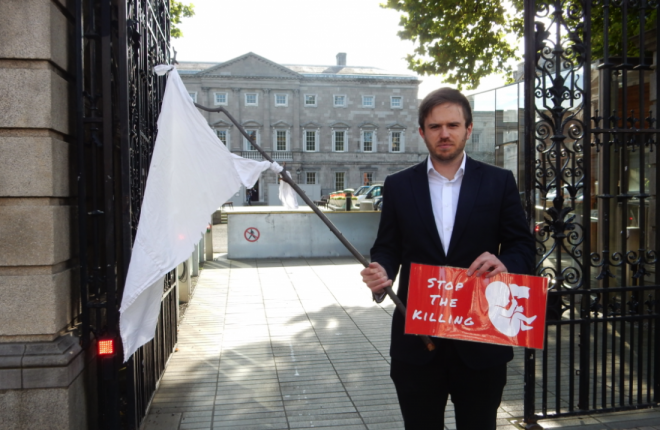 DONEGAL Pro Life have spoken out in support of Tim Jackson, the Ballybofey activist who has been on hunger...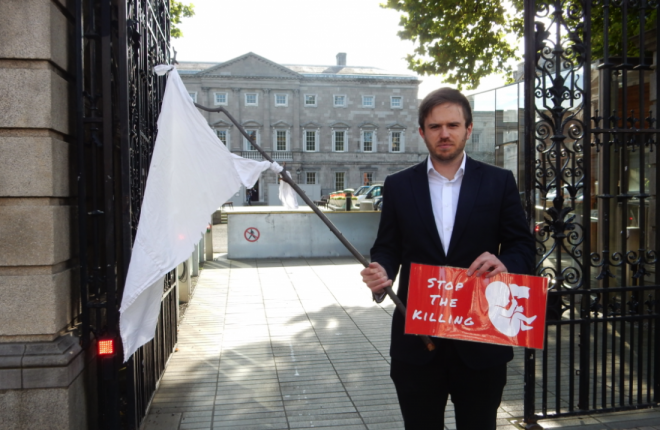 Mr Jackson, who ran in the last General Election, has refuted suggestions he is embroiled in a 'farce'.