Best Start Up Business Award
Vote for your favourite nominee by scrolling down to the bottom of the page and following the instructions.
G&G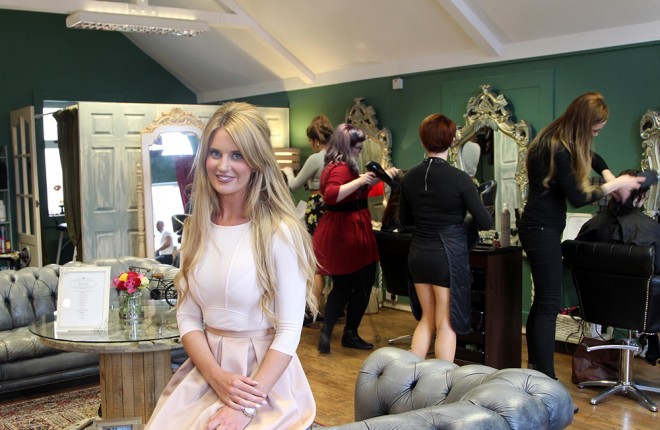 Current, classic and contemporary make-up, artistry, hair, nails and all things beauty are housed in the vintage styled G&G which opened in March 2015 by Aoibheann Walsh. It now has a staff of eight and a waiting list of two weeks or more for appointments. In addition to being a specialist in high end make-up, Aoibheann has been chosen by the Education and Training Board to deliver a certification in make-up artistry and workshops in over a dozen salons throughout the country.
From a spare room in Ms Walsh's apartment, G&G now has over 200 regular customers.
Pinehill Studios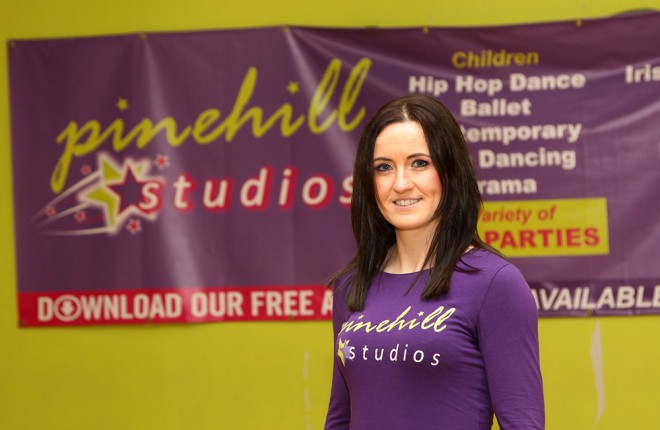 Sarah-Marie McDevitt founded Pinehill Studios in 2013 and it now offers a wide variety of activities for all ages including classes in fitness, dance and more.
With five permanent resident businesses, Pinehill Studios also offers small businesses a venue to build and expand. The expansion of diverse activities within the venue leaves ample opportunity to increase the client base and job opportunities.
Having a venue as diverse as Pinehill Studios is a huge asset to the community and will continue to allow smaller business to develop, grow and create amazing opportunities within our community.
Sculpt your life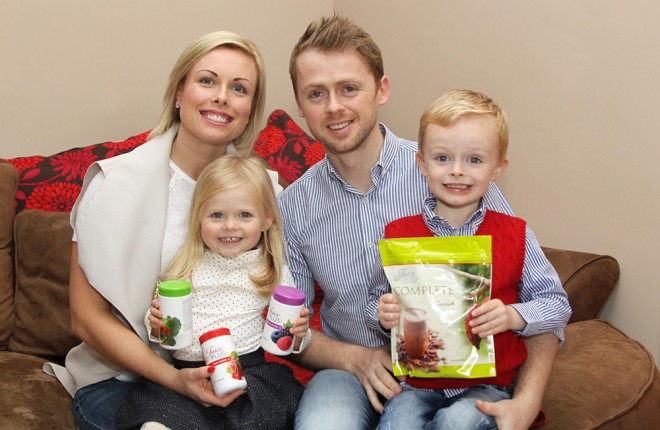 Mary and Seamus Penrose run a successful home-based business, providing health and wellbeing for all ages inspiring people to take responsibility for their health. Two years ago Mary was teaching in a secondary school and Seamus was a full-time student in Letterkenny IT.
Since May 2013, their success has been spectacular. They have built two businesses and turned over one million in sales in their first twelve months, franchising their business in Ireland and the UK. The Direct Selling Association of Ireland recognised their success last year by awarding them the 2014 Entrepreneur of the Year.
Peadar Jim
Peter Blake had been severely hit by the recession but refused to be a victim and started an outside maintenance business. After being asked by the Beechwood Residents' Association to do work, he decided to launch an outdoor maintenance business cleaning gutters, handwashing drain pipes and doing other indoor and outdoor jobs. Since then, the demand for his services has continued to grow and he confesses that time is now a scarce entity in his life. However, despite the pressures he did find time to provide his services free of charge to the Cathedral Quarter project.
Rushe Fitness
After losing his job as a carpenter in 2011, Emmet Rushe decided to retrain as a fitness instructor and after working in the industry for a while before opening Rushe Fitness. This development came about in December 2014 allowing Emmett to offer personal and group training. Now well established, his 6 week transformation courses are booked up well in advance and he is a highly sought after personal trainer.
Emmet plans to expand further in the next three years and is developing his profile as one the best trainers, both locally and nationally.
---
HOW TO VOTE: Select the relevant tick box below and click vote. By supporting your favourite nominee you are creating additional awareness of their nomination and highlighting their success. Please note: One vote per IP address. Your vote DOES NOT determine the overall winner. The number of votes registered is open to public view for one week from the 'go live' date. Deadline for votes: 10am, Monday 2nd November
---