Letterkenny under 18's got their season off to a great start with an emphatic 68 to 6 victory over Rainey at the Dave Gallager Park on Saturday.
Letterkenny had captain Daniel Faulkner back at first centre and he put in a powerful display in both defence and attack.
The match started at a high pace with Martin Molloy and Stephen Holmes prominent in the loose. A number of handling errors due to early season rustiness delayed the first score untill the 10 minute mark when Eunan Henry was put away down the left wing by his out half Matthew Faulkner. This score was followed by a try from Oisin Toal after a trade mark break by full back Kevin Grant. Grant then followed this with the best try of the first half was he took the ball at speed from a high clearance kick on his own 22 and ran the lenght of the pitch to score under the posts. Daniel Faulkner then got his name on the try list after a good block down and chase inside the 22m line. The final score of the half went to hard working open side wing forward Darragh Toal when he used his pace down the right wing. Letterkenny made a number of changes at half time with the introduction of Aodhain O Neill and Calum Reid but this did little to change the attacking approach.
Five more trys followed courtsey of Oisin Toal, Matthew Faulkner, Darragh Toal, Daniel Faulkner and Diarmiud Gallagher. Best was kept to last when the big second row Gallagher rumbled over to complete a great move orchestrated by the ten and twelve Faulkner combinatin down the right wing and resulting crossfield kick being fielded by Louis Carson who off loaded to Gallagher ariving at speed. Nine out of ten conversions were kicked by Daniel Faulkner to give the home team a great start to the season.
Ben Khavia showed the extra training with Peter Brookes over the summer has paid off with an excellent game at number 9. Douglas Doyle did his Cian Healey impersonation with a superb 40m break leading up to try number eight. Molloy, Holmes and Carson were excellent throughout and Paul Johnston was playing his first game in 12 months and did very well at number 8. Connor Cannon also showed his ability in the front row untill he was replaced by O Neill.
Letterkenny team: Connor Cannon, Stephen Holmes, Douglas Doyle, Martin Molloy, Diarmiud Gallagher, Lewis Carson, Darragh Toal, Paul Johnston, Ben Khavia, Matthew Faulkner, Oisin Toal, Daniel Faulkner, Eunan Henry, Adam Quinn-Boal, Kevin Grant, Aodhain O Neill and Calum Reid.
Posted: 8:28 pm September 27, 2015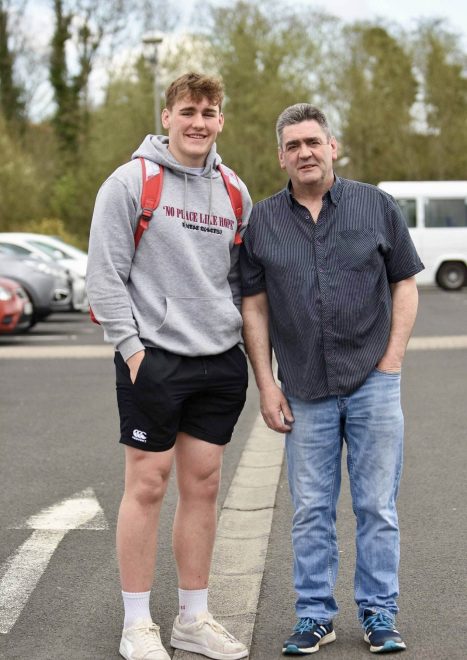 Dunleavy made his debut for the Ireland Under 20 team in their Six Nations Championship 30-25 win over Scotland...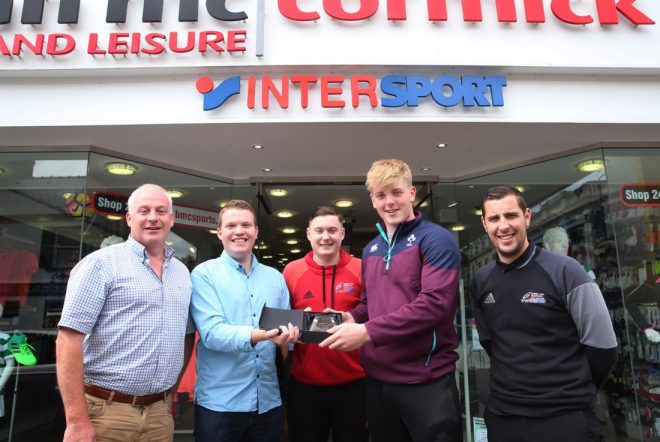 The final game of the series sees Ireland U18 Schools take on Scotland U18 in Cardiff on Sunday.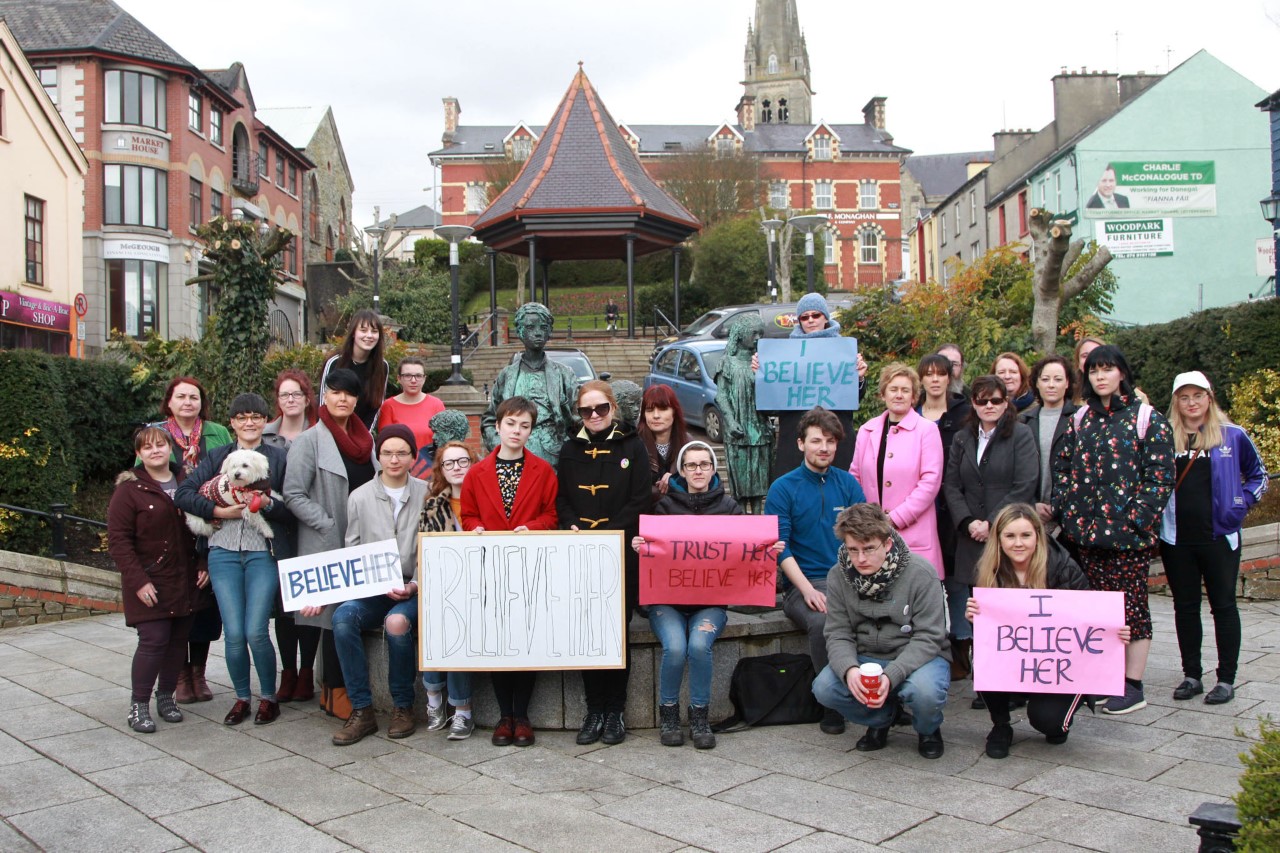 DOZENS of people attended a solidarity rally in Letterkenny in support of the woman at the centre of...