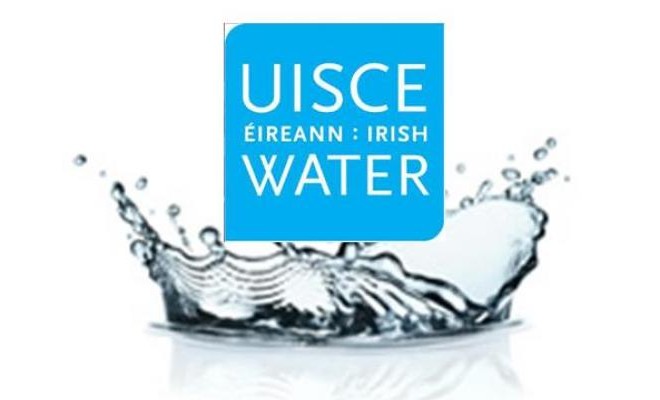 A TOTAL of €73 million is to be invested in the county's water infrastructure by Irish Water, Ireland's national water utility, responsible for providing and developing water and wastewater services throughout Ireland.
The investment is taking place in partnership with Donegal County Council, and will see the money go towards Donegal's water infrastructure over the next four years, directly benefitting over 90,000 people. A spokesperson for IW said this investment is key to supporting continued social and economic development across the county.
Irish Water, working with Donegal County Council has developed and prioritised a major programme of work which will address the serious deficiencies that exist across the water supply schemes. Projects will include:
Letterkenny – €22 million:
Letterkenny Water Supply Scheme – €22 million investment in new and upgraded infrastructure, including a new Water Treatment Plant at Goldrum.
 
Glenties €11 million:
Gortahork-Falcarragh Water Supply Scheme – €2 million investment in a major upgrade of the Ardsbeg Water Treatment Plant.
Lettermacaward Regional Water Supply Scheme – €6 million to upgrade the existing Lettermacaward plant to double the volume of water that can be treated.
Cresslough Water Supply Scheme – €3 million in a new water treatment plant to replace the existing plant at Creeslough.
The long term supply to the Glenties-Ardara Scheme is currently under consideration.
 
Donegal – €29 million:
Killybegs Regional Water Supply Scheme – a €9 million investment to increase the water processing capacity of the existing Killybegs treatment plant.
Ballyshannon Regional Water Supply Scheme – a €15 million investment is required to build a new treatment plant at Knadar, Ballyshannon and extension of the network to facilitate connection of other supply schemes to the new plant.
Owenteskna Water Supply Scheme – €5 million to build a new water treatment plant.
 
Inishowen – €4.6 million
East Inishowen Regional Water Supply Scheme – €4.6 million to extend the water network infrastructure from Illies water treatment plant to Greencastle.
Separately, a county wide water rehabilitation project, involving an investment of €6.4 million in the replacement of approximately 45km of watermains, is also planned. This will involve the replacement of 15 priority sections of watermain spread over 7 water supply schemes. Improvements in water quality, security of supply and burst frequency will benefit over 30,000 customers on these supply schemes. Works are also planned to replace 12.3km of trunk/distribution watermains on the Letterkenny Water Supply Scheme. The replacement of a further 8.6km of problematic pipework on 4 schemes (Lough Mourne, Fanad, Glenties-Ardara and Carndonagh) is also planned in tandem with road re-surfacing works in order to minimise cost and disruptions to customers.
There are currently 10 water supply schemes in Donegal that are on the Environmental Protection Agencies (EPA) Remedial Action List (RAL), identified as needing urgent improvement. These schemes, though generally supplying safe water, are not equipped to manage all of the risk factors which can result in samples failing one or more of the standards in the Drinking Water Regulations. The schemes are; Cashilard; Cresslough; Fintown; Glenties-Ardara; Gortahork-Falcarragh; Greencastle; Owenteskna/Kilcar; Letterkenny; Portnoo-Narin and Rathmullen.
The significant Irish Water investment will rationalise the infrastructure across the county. The building of four new water treatment plants and upgrades to the existing plants will facilitate the decommissioning of a number of smaller underperforming plants and the removal of the 10 water supply schemes from the RAL.
Speaking about the significant investment planned by Irish Water for Co. Donegal Jerry Grant, Head of Asset Management with Irish Water, said: "Irish Water regards clean, safe drinking water as our highest priority and we have developed an integrated national programme of work across the full RAL list, and other schemes identified in our audits as needing urgent upgrade. When we took over the programme from the local authorities, we examined all of the schemes in planning, together with dates given to EPA for completion.
"While a number of projects in planning were on track for completion, the majority of schemes required re-scoping and rationalisation and development of realistic timeframes for implementation, taking account of value for money, risk, planning, design, procurement of tenders and construction."
He continued; "We have now provided a full list of projects, with achievable timeframes, to the EPA, while continuing to look at opportunities to accelerate delivery or to provide interim measures."
Posted: 3:10 pm September 28, 2015