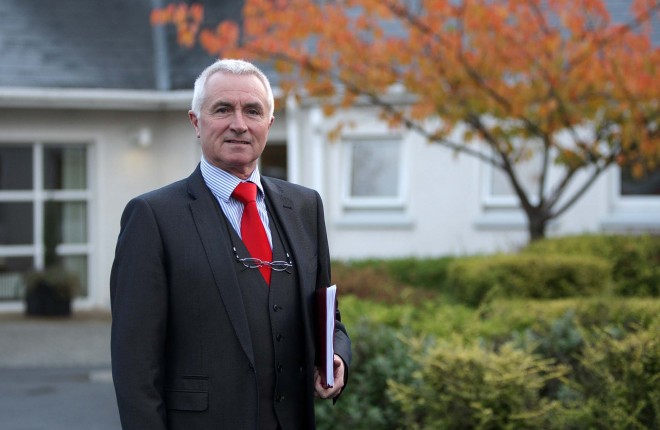 BY C.J.MCGINLEY
A BITTER war of words has broke out amongst doctors at one of Donegal's busiest medical practice after a split.
Scally Practice in Letterkenny, which is served by five GPs, has been dissolved with three GPs setting up their own practice in the same building.
The split happened in June but details are only emerging after a woman told Highland radio that she had received a call from a doctor asking if she wished to continue being seen by him.
At the time of the split sources in the practice said the issue was 'very senstive' and there were legal implications.
Dr James McDaid and Dr Dara Scally have formed their own partnership while Dr John McGeehan, Dr Josephine Kieran and Dr Brian McColgan are operating another one.
But this morning Dr James McDaid accused his former colleagues of "hunting down" patients by contacting them by phone. He said this was unprofessional.
He claims to have lost 66 patients and his colleague Dr Dara Scally lost 99 as a result of calls made by the other doctors and representatives contacting patients with a view to signing them up for their future medical needs.
However a statement issued by the other three doctors say they regretted the matter being discussed in public and only ever acted in a professional manner.
In a statement they said that over the years patients have developed relationships with individual doctors and it was only fair they were made aware of the situation personally "and in an impartial way to make an informed choice as to who they want to remain with," the statement read.
Dr McDaid said he never wanted the partnership dissolved in the first place and regrets that the matter has come to this. He added that co-founding member the practice, Dr. Maureen Bonar Scally, who set-up the medical practice in 1954 with her late husband Dr Paddy Scally was "distraught" at how the practise has been split.
The former TD and Government Minister said he now intends to seek a meeting with his former colleagues to ask them to desist from contacting patients directly.
Posted: 12:44 pm September 18, 2015