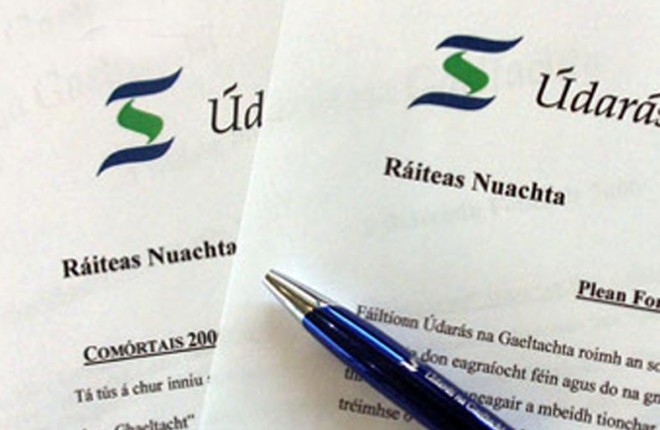 ÚDARÁS na Gaeltachta has welcomed the upgrade works undertaken by Eircom Wholesale recently which provides substantially increased bandwidth capability to the exchanges in certain in areas in the Donegal Gaeltacht.
The following is a list of exchanges in the Gaeltacht that have recently been upgraded: Gleann Cholm Cille, An Charraig, Páirc Ghnó Ghaoth Dobhair, An Fhál Charrach, Anagaire, An Clochán Liath agus Ailt an Chorráin.
The upgrade works to particular Gaeltacht-based exchanges ensures that an eVDSL service is now available in those areas and that speeds of between 30MB and 70MB can be supplied at a competitive price. It also ensures that the improved service will be available to businesses in Údarás na Gaeltachta enterprise parks in the areas listed below. This broadband service will be available from suppliers who provide broadband through the phone line, e.g. Eircom, Vodafone, BT and others.
The Chief Executive of Údarás na Gaeltachta, Stiofán Ó Cúláin, said this was good news for businesses and the community in these areas. "This means that the broadband requirements of the majority of our client companies in these initial areas can now be met. I also welcome planned upgrades to other Gaeltacht-based exchanges in the coming months. An tÚdarás will continue in its efforts to ensure that high-speed broadband services, at a competitive prices, are available in its enterprise parks and business units throughout the Gaeltacht."
Posted: 5:23 pm August 25, 2015