LAST week I was lucky to receive some beautiful clothing from a new and exciting company, ElleBelle Fit.
I love wearing comfortable gym-wear while training but I also want to look and feel good. Fitness fashion is becoming more popular, gone are the days where you would rock up to your local gym in baggy, shiny, Adidas button down pants (I lived in these when I was younger, remember you could rip them the whole way up to the top!, ah memories).
If you are someone who has a certain style in your day to day clothing then you will likely look around for gym-wear to reflect that style. I tend to buy online more in recent times as I feel dissatisfied with what is available in store. www.ellebellefit.com is the perfect location to find something a little different.
The woman behind ElleBelle Fit
Kate Crowley realised her love for fitness and health after moving to Australia from Ireland three years ago.
"When I started on my fitness journey, I found it so difficult to find beautiful, fashionable active-wear that really supported me and made me feel great when I moved.
"I found the most amazing fitness designers in Australia and I decided they need to be shared. nAnd so ElleBelle Fit was born."
Ellebelle Fit is an online shopping hub for premium fitness fashion and inspiration for the active woman. ElleBelle Fit hosts the latest designs from some of the most fashion-forward fitness wear designers from Australia, USA and beyond including Lorna Jane, BodyScience and Nimble Activewear. "We pride ourselves on personally testing and selecting the best-fitting and durable designs for the fitness and fashion-savvy.
Amazing quality fabric and a beautiful design is so important to me when I'm working out. I've experienced the frustration of ordering online and not getting what I expected.
"I personally test every label by putting it through what I call 'the sweat test' – it just has to be 110 per cent," Kate Crowley- Ellebelle Fit. The top I received is beautiful which is not a word I would ordinarily use to describe gym-wear. The colour is so pretty and I felt it flattered my complexion.
It has a draped back and mesh detail which I love. It also has a built in bra and a tie option on the bottom to tighten it. The tie feature is perfect for those who enjoy a more vigorous workout ie handstands etc as this stops the top from exposing your midriff.
The length of the top is also a bonus as I find most fitted t-shirts or tanks are too short to comfortably wear with leggings.
This top, when untied, covers your butt, yay! (que sigh of relief from women nationwide) It is also shrink and fade resistant.
The second I put the leggings on (or tights as they are also known) I instantly felt I was wearing a good quality item.
Fitted with an internal power mesh panelling, the material flattens and shapes your abdominal area. Other features include:
• Internal elastic draw cord to adjust your fit.
• Concealed back zip pocket to stash your cash (or treats)
• Flat lock seams for increased comfort.
• Reflective logos and tape to keep you safe when working out in low-light.
Details of clothing: Top: Janie Top Leggings: Ying Core Stability 7/8 Leggings. Both by Australian designer, Lorna Jane.
You can shop the Lorna Jane collection along with other Australian favourites by searching ElleBelle Fit or by visiting www.ellebellefit.com Happy shopping!
Posted: 11:52 am August 4, 2015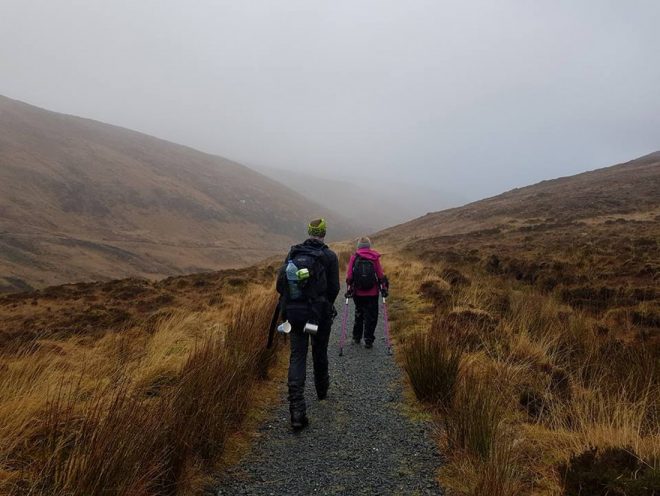 Apologies for my absence of late, I have been very bold and haven't done much writing. I hope you'll...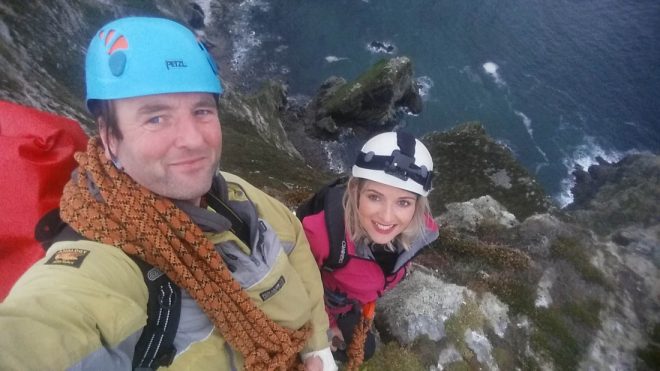 WELL, what can I say about my last challenge other than, holy Hell! I am still buzzing from it...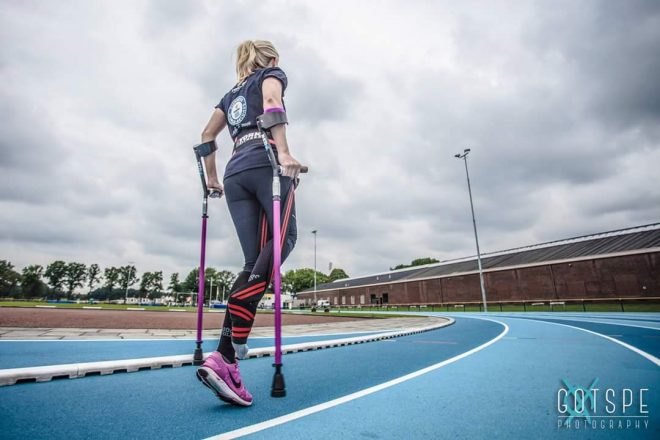 I arrived at Letterkenny Aura Leisure Complex recently after a two week break thinking I would ease back into...