BY HARRY WALSH
A FAMILIAR face to the Donegal sporting public will be patrolling the sidelines at Croke Park this afternoon (Sunday) as his team bids to secure a meeting with Kerry on All-Ireland final Sunday. Unfortunately it won't be either Donegal senior team boss Rory Gallagher or his minor counterpart Declan Bonner, but Derryconnor's Charlie McGeever.
A former U21 county player, McGeever was part of the Fanad United team that won the 1979 FAI Youth Cup before plying his trade for Sligo Rovers, Finn Harps and Fanad United. He also managed Harps to the 1999 FAI Cup final against Bray Wanderers. Principal in the Central Technical Institute in Clonmel, McGeever is the current Tipperary minor team manager.
Now in his third year at the helm, he will be hoping that his Tipperary minors can overcome the challenge posed by Kildare and set up a re-match with the Kingdom at GAA headquarters on Sunday, September 20. McGeever's team reached the All-Ireland semi-final following an impressive 1-10 to 0-06 win over Galway having lost the Munster decider (2-14 to 1-11) last month.
Speaking to the Donegal News this week, McGeever said that he fully expected Declan Bonner's Donegal team to reach this year's decider.
"Declan's team were top of the tree. While Kerry won it last year (beating Donegal in the final) all the indicators were that this year's Donegal team were the ones to beat and, to be honest, I had been quietly hoping that we would have met one another at Croke Park but it wasn't to be. In the end it came down to one kick going over the bar inside of under the bar but that's the way it is with minors. It's very hard to plan with them," he said.
McGeever, who is also the U21 and senior team manager with the Clonmel Commercial club, will have a number of players available for selection for the third year in a row on Sunday. "We took in seven U16s – who had been identified as being good players – into my squad in that first year so a lot of the lads are third year minors this time around but the rules have changed now though. We were very young last year but most of them are the right age now," he said.
In his first year, Tipperary lost the provincial decider to Kerry before losing out to Monaghan in the All-Ireland quarter final. Captain that year was Colin O'Riordan, one of the spearheads of the senior team this summer. Last year they also lost out to Kerry in Munster.
"We've had a problem with Kerry these past three years but then again so have most teams. It's been a tough enough ask but to keep Cork out of the Munster final for two out of three years is a good return for Tipperary," he said.
While it's also important to win titles, the bigger picture has always been about trying to identify young players who, ultimately, are talented enough to wear the Tipperary senior jersey. "I've had a good working relationship with Peter (Creedon – senior team manager), Michael (McGeehin, a Letterkenny native who coaches the team) and the other lads who have been involved with both the senior and U21 squads these past three years," he explained.
More renowned as a hurling county, there's also been a fair cross-over of dual players. "We've nine players who were on the hurling panel who made it through to the All-Ireland final earlier this month so we have to try and keep them fit," he said.
While Kildare have already played two games at Croke Park this summer, McGeever is hopeful that the hurling lads who played there last week will help to keep the less experienced players relaxed. "A lot of work has gone into these lads over the past three years .This year we didn't reach our potential until the quarter-final (Galway). The performance against Waterford first time out wasn't great while we struggled to beat a Clare team before we line up against Kerry.
"We only really clicked against Galway who were a decent side. We defended very well and we'll see what happens now against Kildare. We drew with them in a challenge game earlier in the year but that will count for nothing come Sunday. They're a typical Kildare team – a strong, physical outfit who are very direct. That said, only three teams can win this year's All-Ireland and Tipperary is one of them so we'll keep believing," he said.
Initially installed for a two-year term, McGeever will take some time out at the end of the season before deciding what 2016 and beyond holds. "Our U21s (Clonmel Commercials) are into the county final while the seniors are in the quarter final so there's a bit of football still to be played yet," he said.
Before turning his hand to GAA management McGeever enjoyed a successful spell as manager of one of the top junior sides in the country, Clonmel Town. So why did he switch to the Commercials? "Like most parents I started to get involved when my lads started to play at U12 level. Commercials provided seven players to the 2011 All-Ireland Minor winning team. They're a bit like St Eunan's in that respect while another former 'Eunan's man – Sean McEwen – is also a former Commercial player," he said.
One of the drawbacks of living in Tipperary is that he doesn't get home to Derryconnor as often as he would like. "I was only up there three days this summer but I try to keep up to speed with what's happening. I go to Croke Park to watch Donegal play while I'm also in touch with Ollie (Horgan, Finn Harps manager). They had a great start to the season but the transfer window came at the wrong time for them and they're struggling a bit now but I hope that Ollie manages to get them up. He's a good football man," McGeever said.
The same can be said about the Derryconnor man and the Donegal sporting family will be hoping that he can lead Tipperary into the All-Ireland final this weekend.
Posted: 4:00 pm August 28, 2015
Paul Durcan and his Ballyboden St Enda's team will play in the All-Ireland Club Final on St Patrick's Day,...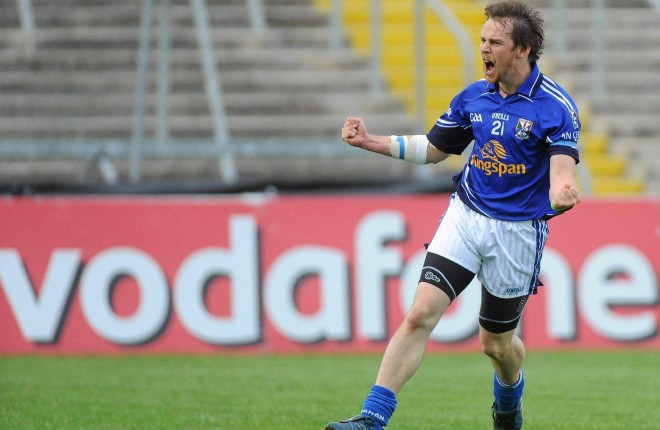 While we get set to enjoy the festive season, spare a thought for intercounty players throughout Ireland, who are...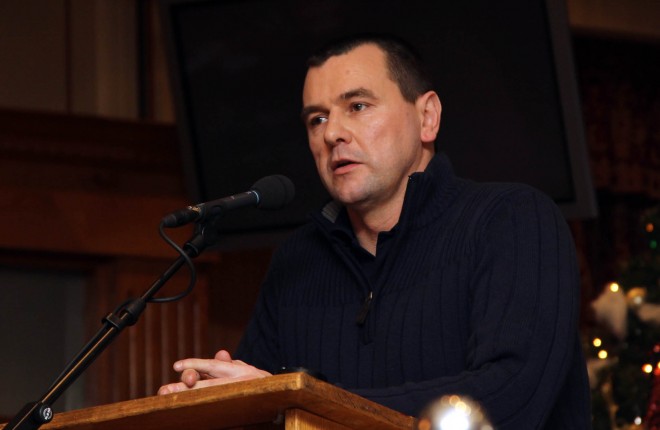 All eyes will be on the convention this weekend, with a number of positions at executive level set to...