By Harry Walsh
A LOT of great things have been said of Colm McFadden's outstanding record as Donegal's top marksman over the past decade. However, the St Michael's man is also making headlines this season for his assists.
With his three against Galway on Saturday, he has become Donegal's top 'goal provider'.
The St Eunan's College teacher set up Patrick McBrearty's first half strike as well as Ryan McHugh and Christy Toye's goals against the Tribesmen, showing that he has left the more selfish side of his game – that come's with being an inside forward – in the past.
He also notched up four points, three of them from play, at Croke Park in what was another outstanding day at the office for the player.
Needless to say he's enjoying the deeper role.
"It's a different role than inside, especially in Ulster football where you would have a man hanging out of you and two men in front of you and three or four in front of that again and it's hard to get the ball. I suppose it's something different but I'm just glad to get playing wherever Rory puts me," he said.
McFadden also knocked over two memorable scores from play, one in each half, while both Odhrán MacNiallais and Michael Murphy also stepped up to the plate with inspirational scores.
"There were a couple of big scores out there this evening, scores which give every man a lift. It pushes every man on and we dug in together.
"When Galway started to tire we were able to punch holes but it was a different story in the first half and we struggled to break through," he said.
Going into the game there had been concern that the hangover that comes with losing an Ulster final would work against Donegal.
"It would have been more difficult if we only had a week after the Ulster final but that extra week helped. Of course we would now love to have had two to three weeks to prepare for Mayo but we're going into that match on the back of a victory and our heads are up again. We'll recover over the next few days. We won't get too much done this week in preparation for Mayo," he said.
Like most of the Donegal team, Colm has enjoyed mixed fortunes against Mayo.
"They're a top side and are very unfortunate not to have won an All Ireland over the past four to five years. They're probably the most consistent team in the country. They're a top side and we'll have to be well prepared,"
A repeat of the second half performance against Galway over seventy minutes next Saturday evening would be a good starting point.
"We were good in patches in the second half but I don't think that it would be good enough against Mayo. We'll have to go up a few notches and hopefully it's in our locker. We'll need a big performance next week," he said.
Three late changes to the Donegal starting line-up against Galway showed that, maybe, there's more depth to the squad than some people may feel.
"These lads have been pushing hard at training all year and deserved their opportunity. I felt that they did very well. Last year we seen the importance of boys coming in off the bench. It's the most important past of a modern game (the bench) and hopefully it will stand to us against Mayo," he said.
Reflecting back on the three Donegal goals, McFadden said that he got satisfaction from all three.
"It's nice to see them go in. I was giving McBrearty a touch n the dressing room there as maybe he could return the favour some day and allow me to score a goal too.
"It's always great to score but the number one thing is the end result and I'm happy doing whatever has to be done to achieve that," he said.
The third goal looked as if it came straight off the training pitch at The Bridge.
"Christy (Toye) and I have always had that relationship with one another. We nearly know where the other is going to run at this stage. He finished it well, chipping it into the top corner," he said approvingly.
The bonus of getting out of the bear-pit that is Ulster is that players get the opportunity to showcase their skills at Croke Park.
"It's a perfect surface and you can't have any complaints," he sad.
Here's hoping that Colm and his team-mates find GAA headquarters to their liking once more this coming Saturday evening.
Posted: 5:25 pm August 2, 2015
    Three young Donegal designers made their way to Galway today for the finals of the Irish Fashion...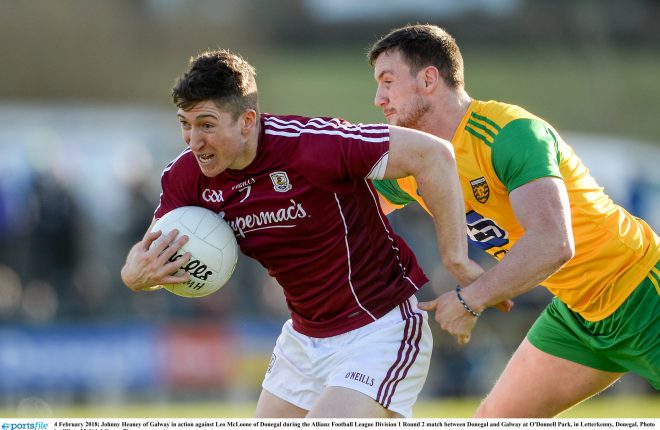 Galway claimed the spoils in Letterkenny.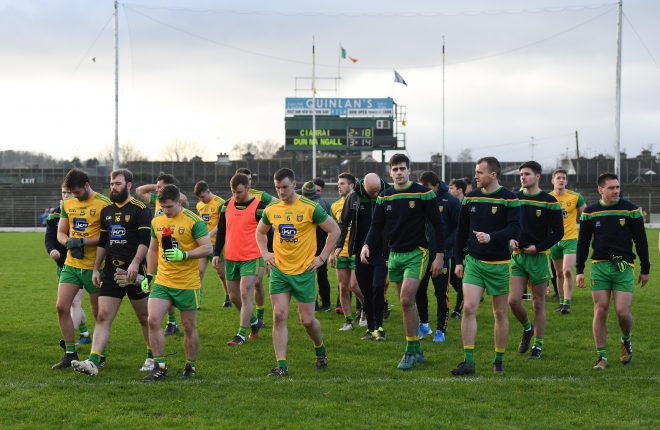 Bonner's side face Galway in O'Donnell Park at 2.30pm